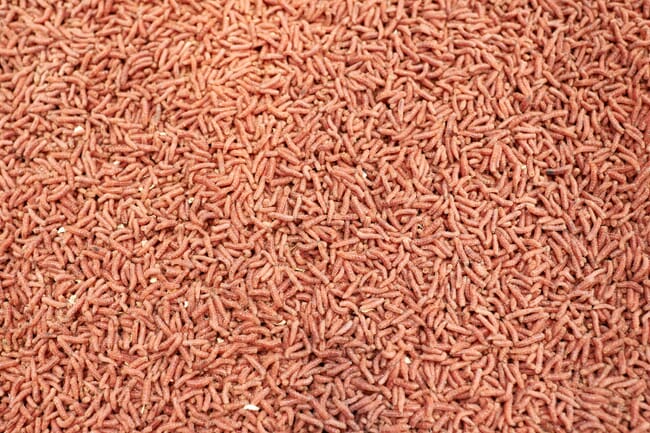 The waste-to-nutrient upcycler aims to build a network of 100 insect protein factories by 2024 supplying the $100 billion aquafeed market. The move coincides with the appointment of two new members on its global leadership team – with Mark Williams joining as Group COO and Alan Corr as Group CFO.
AgriProtein makes sustainable animal feed to replace fishmeal and soy used in aquaculture, agriculture and petfood. By rearing fly larvae on organic waste which would otherwise go to landfill, its technology also helps tackle the world's growing waste crisis. The company has allocated licenses in the US, Asia, Australasia and the Middle East. In February it announced a partnership with Austrian engineers Christof Industries, enabling it to roll out its fly factory blueprint on a turnkey basis anywhere in the world at the rate of 25 per year.
Jason Drew, CEO of AgriProtein, said: "The appointment of Mark Williams and Alan Corr is a watershed for the business. With their outstanding corporate track records, they're joining at a time when we're undergoing massive growth. Mark and Alan share our commitment to finding a better way to feed the world and we look forward to having them on board."
Formerly Head of Nomura Investment Banking in Asia, Mark Williams was previously with UBS in Hong Kong for 10 years. As COO of AgriProtein, Mark will drive the global roll-out of new factory projects, hiring senior talent and engaging with financial markets as the company continues to grow.
Alan Corr joins AgriProtein from Fidelity International in Hong Kong where he was Chief Financial & Operating Officer, having previously managed Macquarie's Asian wealth management business. His task at AgriProtein will be to develop the Group's corporate and financial structures across a wide range of jurisdictions while maintaining a high standard of corporate governance.
New EU regulations permit the use of insect-based nutrients in aquafeed with effect from July. Despite uncertainty around Brexit, AgriProtein has chosen the UK as the location for its new global HQ.
Jason Drew said: "With the tide of European regulation starting to move in favour of insect protein for animal feed, we felt the time had come to set up our head office in Europe. We opted for London because of its unrivalled position as a global financial centre and access to international markets. Brexit is no barrier for our technology."