Feeding the needs of African aquaculture
Following the successful debut of the World Aquaculture Society's debut conference in sub-Saharan Africa, The Fish Site spoke to Niels Lundgaard, Commercial Director of Africa for Aller Aqua Group – who were the gold sponsors of the event.
Aller Aqua has already established a feed mill in Egypt and is currently setting one up in Zambia, why is the company targeting African aquaculture?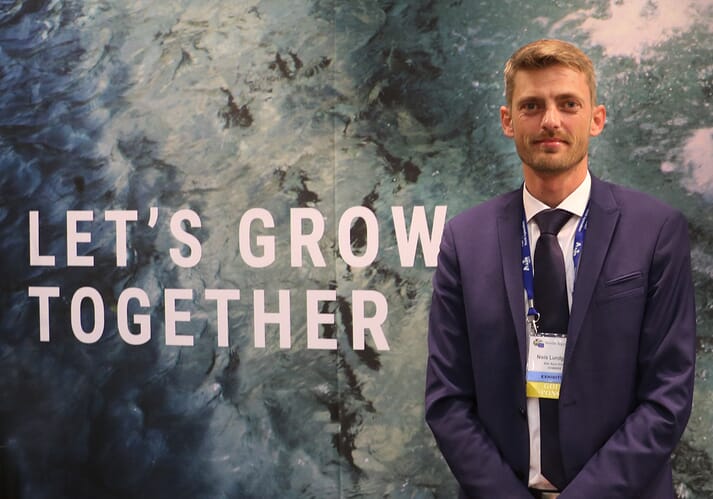 Africa is a developing market, and both the population and the aquaculture industry are growing. We saw a need in the market for a higher quality aquafeed than what was available, in order to help fish farmers grow their businesses and achieve higher yields in shorter time. Africa represents a great opportunity for growth as well as for making a big impact. We focus on reliable availability, economic feed conversion ratios, high and consistent quality feeds, provision of training and maintaining a local presence. To quote our CEO and owner Hans Erik Bylling: "The rising incomes and developing economies in countries like Nigeria, Kenya and Ghana support the potential for growth. Based on demand, we have opened subsidiaries in all three countries."
Where do you source most of the ingredients for your African feed mills?
The Zambian factory, which is due to start production in August and will have an initial production capacity of 50,000 tonnes per year, will source approximately 95% of the raw materials locally. Zambia is actually a net exporter of soya and corn and we are happy that we can use these in our aquafeeds – it means a lot to be supporting the local farmers and buying their produce, which will boost the county's economy even more.
Our factory in Egypt on the other hand doesn't have a lot of raw materials available – the country is, in fact, the largest importer of wheat in the world. But we use some local raw materials, such as animal proteins and vegetables.
What species are you focusing on?
Our primary species is tilapia, closely followed by catfish. Both are quite resilient and easy to farm in many different environments. Off course it is important to cater for their specific needs, which is why Aller Aqua have developed specific sub-Saharan feeds for each species.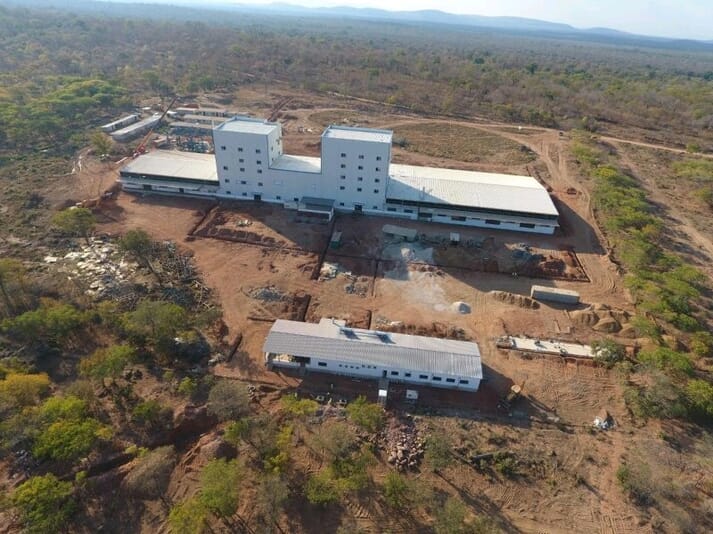 Our factory in Egypt on the other hand doesn't have a lot of raw materials available – the country is, in fact, the largest importer of wheat in the world. But we use some local raw materials, such as animal proteins and vegetables.

What lessons have you learned from operating in potentially volatile countries?
We experienced great success establishing ourselves in Egypt, with a strong local partner. The factory in Egypt has gone from strength to strength and recently inaugurated its 3rd production line, doubling production capacity. The strong local presence we gain from a cooperation like this, paired with the know-how we add, is a crucial part of our strategy for entering new markets. The local presence ensures a good foothold and eases entry into the relevant market. Finding the right people in the market is key, and thankfully we have strong teams in place.
What inspired you to sponsor last month's WAS conference?
As a company focused on its customers, and one that is expanding in Africa, it was natural for Aller Aqua to support World Aquaculture the first time it takes place in Africa. To gain the widest possible reach and welcome as many customers as possible, the company welcomed the opportunity of being gold sponsors of the event.
The event enabled us to make a big impact, and mark our position here. We have a good amount of new leads from the event, and the sponsored sessions enabled us to show that we want to grow in Africa, and that we know what we are talking about.
Do you think that hosting such high profile events will be a major boost to the development of African aquaculture?
We certainly believe that it will help people to focus to the continent and the growth rates there – both concerning aquaculture and population. We see in the market that there is a growing interest in developing aquaculture in Africa, and that many companies are establishing themselves on the continent. The increased interest will bring better equipment, better feeds and more education to the area, which should boost the aquaculture market.
What's needed to ensure the sustainable growth of African aquaculture?
As mentioned previously, the entrance of high quality feeds and equipment on the market will enable the sector's continued growth. It is also important that the fish farmers keep educating themselves for maximum output for their farms. Success with fish farming is key, and we will do what we can to aid this – in terms of providing education, high quality feeds, reliable availability and a strong local presence.