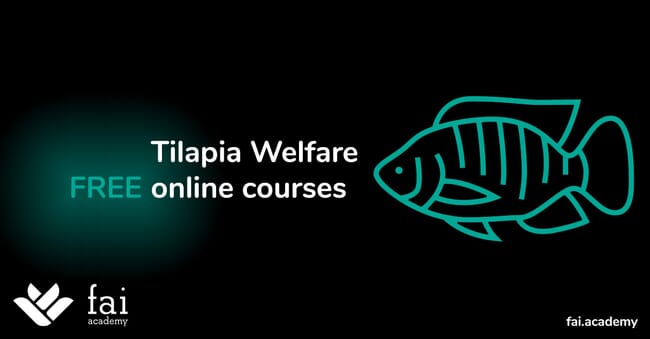 "FAI's online training suite on tilapia welfare is the first of its kind focused on implementing welfare practices in tilapia aquaculture daily routines, from hatchery to slaughter. The courses can be accessed on a smartphone, tablet or computer and were created for everyone working in tilapia aquaculture," said Oistein Thorsen, CEO of FAI, an international food animal solutions company that split off from Benchmark Holdings in 2020.

The training modules focus on tilapia nutrition, health, environment and humane slaughter. After completing each module, the learners have the option to take a final quiz and get a free certificate of completion.
"I can access the training on my smartphone, I can see progress and get a final certificate for free. Everyone wins - the farmers and the fish," said Paulo Tahara, owner of Brazilian tilapia farm Tahara Pescados.
The first training session on tilapia welfare indicators and on tilapia nutrition and welfare are now available to try. Participants will be able to register to get direct enrolment to the free courses once they are launched in early 2023.
"To implement welfare in tilapia aquaculture we need to go beyond the typical codes of good practice, published in a PDF. We need to provide practical tools to implement welfare. The Tilapia welfare guideline series is an interactive training tool created by welfare practitioners alongside farmers. It is practical, easy to access, and free to use", said Sara Barrento, e-learning and aquaculture programme manager at FAI.
To learn more, and to sign-up to trial the course, click here.