Thus, fish vaccination has become an increasingly important part of aquaculture. Especially in the salmonid and yellowtail industries, and lately in the Channel catfish and sea bream industries, disease prevention by means of vaccination has become a well established and cost-effective method of controlling different infectious diseases.

This has increased the overall survival and health of the animal and consequently significantly reduced overall cost of production. Soon Asian aquaculture will benefit from this same optimum disease prevention strategy.


Examples of the increases in rates of survival and economic benefit in fish due to vaccination.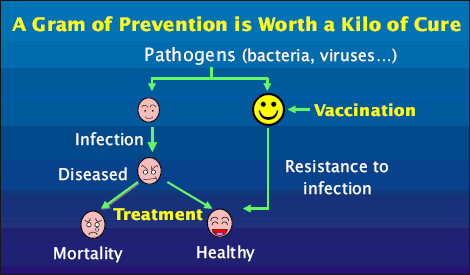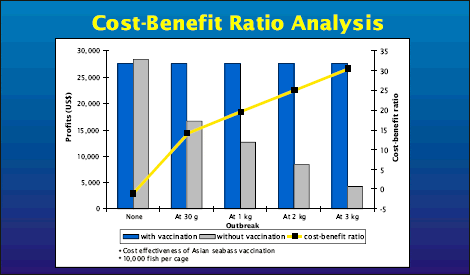 Benefit of vaccination and effect of vaccination of Asian seabass against Streptococcus iniae.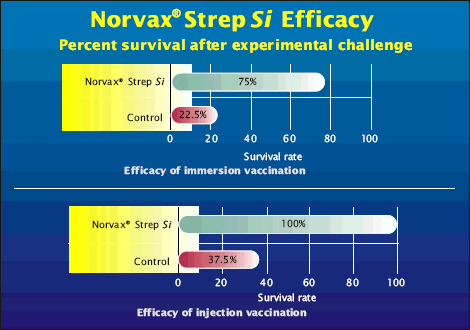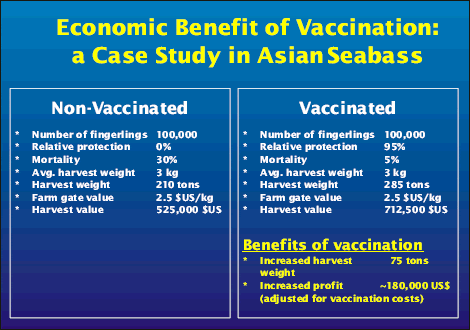 Real and theoretical examples in Asian seabass of the economic benefits of vaccination.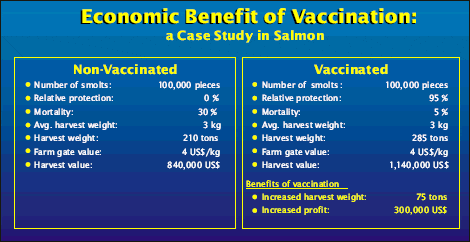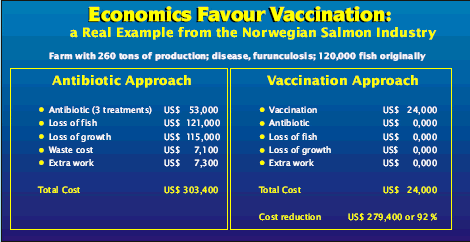 Theoretical and real examples in the Norwegian salmon industry of the economic benefits of vaccination.
To view the leaflet in PDF form, click here
September 2006