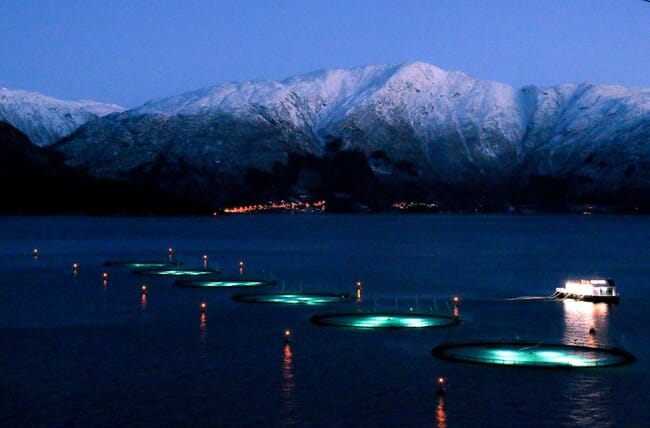 In 2021, Lingalaks invested in Manolin's Essentials platform, to allow them to quickly and easily monitor fish health trends on a daily basis.

Manolin's latest performance analysis found that, since then, Lingalaks' average sea lice values were the lowest in the last five years. The company spent zero weeks above Norway's legal lice limit, and its overall lice performance was consistently better than its surrounding areas. Lingalaks' two most recent generations' mortality numbers were 41 percent lower than the previous average.
Seeing trends in farm data this past year has allowed the Lingalaks production team to catch larger issues before they arise. They now monitor mortality rates every day, for example, as well as lice counts and feeding numbers.

"One of the main reasons for our improvement is we're acting much more quickly now than we used to," said Lingalaks CEO Kristian Botnen, in a press release issued by Manolin* today.
To do this, the team needs all farm information in one place. They can't see trends in one specific number, but once the numbers are put into a graph, the development of fish health over time becomes clear.
"Manolin is a better overview, a better tool to monitor things like mortality, feeding rates, and sea lice," Botnen added.
Becoming a data-driven farm is a gradual process. Lingalaks took steps to ensure new technologies fit into the day-to-day tasks of every employee, not just leaders. Now, the entire team is now following the data more than they used to.
"Manolin has also helped us invest in other technology. People are more interested in discussing the trends," Botnen says. "We're learning by doing. It's not a big revolution, it happens every day."
For the aquaculture industry at large, he believes that all farmers would benefit from sharing more data between each company—data on sea lice, mortalities, diseases, problems and successes.
"We're all producing fish in the same fjord and the same ocean," Botnen concluded.
*Manolin is part of Hatch's investment portfolio but The Fish Site retains editorial independence.