Coastal communities land feed deal windfall
A new three-year feed deal between Loch Duart and EWOS, will result in the latter contributing "substantial" funds to the communities in Sutherland and the Western Isles.
The two companies are signing a three-year deal for a bespoke feed, with a high marine content, to mimic the natural one of wild salmon as closely as possible. As part of the deal EWOS has pledged to contribute a substantial sum to a fund that goes directly towards supporting the communities where Loch Duart is farming.
Loch Duart produces 5,200 tonnes of salmon in sites located in Sutherland and the Western Isles and has, since 2015, used feeds containing a high proportion of capelin from a sustainably-managed Icelandic fishery.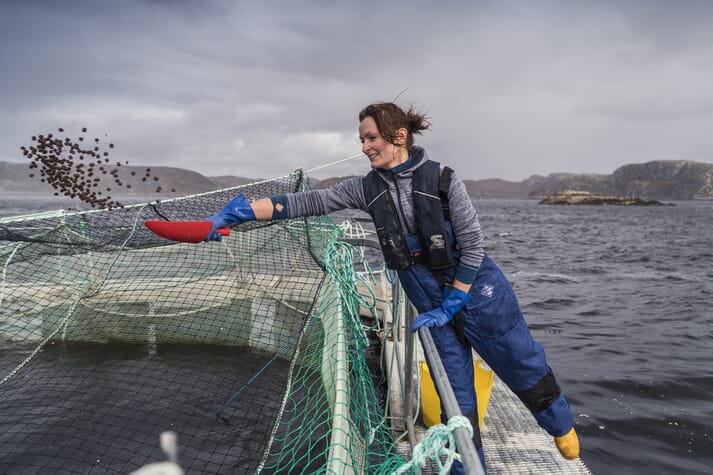 Alban Denton, Managing Director of Loch Duart, said: "Two key parts of our success are great taste and our commitment to sustainability. High quality feed from sustainable sources is 'a given'. We seek so much more from our partners and EWOS are providing that. The search for better, innovative farming is in our DNA and our feed company's expertise is vital on this journey. In addition, it's fantastic that EWOS is donating a significant sum to a new, jointly administered fund for projects in our local communities."
David Morrice, Country Director of EWOS/Cargill Aqua Nutrition, said: "Over the years, the supply of salmon feed to Loch Duart has brought a range of good things to this plant and this company. Loch Duart's demands for sustainable, healthy ingredients and the sharing of that transparency with their customers has brought us and the feed industry forward significantly.