B is for Biosecurity and Best Possible Practice - By the Fish Vet Group - The spectre of Foot and Mouth disease (FMD) is still with us and it and its ramifications will be around for some considerable time to come- no matter what "officaldom" may (or not) say. It may have left the front pages of newspapers, become news unworthy but this does not mean that it has been vanquished.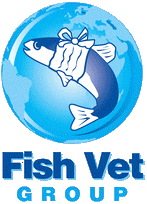 In general terms, Biosecurity is the means whereby potential disease risks are identified and effective preventative, strategies implemented. These strategies do not need to be only effective but must consider the wider issues, particularly any deleterious effect(s) on the environment. Disease causing agents include bacteria, viruses and proven and suspected disease vectors such as sea lice but should also include the 2-way risks posed by escapee and wild fish as clinical and sub-clinical carriers of disease.

An excellent starting point is the Code of Practice produced by the Joint Government/Industry Working Group on ISA published in August, 2000 on how: "To avoid and minimise the impact of Infectious Salmon Anaemia (ISA)." This important document addresses ISA infections and comprehensively details all the areas of concern that should be included in any Farms' Biosecurity analysis. It also includes a reference to a range of approved disinfectants and disinfection regimes for the control and eradication of ISA virus in a numbers of practical scenarios and should be used as a template for any Biosecurity Risk analysis. The disinfectants and accompanying regimes can be used for a comprehensive range of disease vectors.

Farms and the industry's "best possible practice" must include Biosecurity as an essential part of any farms operating structures. This is not only for their benefit and continued survival - it also shows consideration and responsibility for other fish farmers and others who share the same environment.

Biosecurity is a continuous learning procedure,a 360 degrees exercise encompassing all areas of work, and needs to be reviewed on a regular basis. All aspects of biosecurity should be investigated from tank to tank, from fish to fish, from person to fish, from transport to fish, from environment to fish, from site to site etc. The level of risk should be identified and procedures established to significantly reduce any risks. So what is needed and what should be done - a degree of common sense for a start.

Examples might include:
Clear notices at the entrance to farms directing any visitors to offices first and deterring them from wandering onto farms.

Clear signs indicating that all visitors must pass through disinfectant regime - vehicles disinfection is of particular importance especially if they have visited other fish farms.

Visitors should be discouraged from using their own personal gear such as oilskins, boots etc and sites should always try to have visitors gear. Failing this, site management must always ensure that any visitors equipment has been effectively cleaned and does not pose any threat to their site biosecurity.

Never share equipment such as nets, cleaning brushes etc between tanks - each tank must have its own cleaning brushes and nets.

Freshwater sites known to be at risk from disease should give serious consideration to disinfecting their incoming water supply, investing in a recirculation system or even looking for alternative sites if costs are prohibitive.

With increasing pressure on maximising the use of expensive equipment, including boats, between sites there is a risk of disease transfer that must be addressed.

Fish Farmers' are continually developing and changing their practices to meet the economic challenges of farming and their influence on biosecurity must be addressed before implementation eg the increasing use of wellboats to grade fish must include effective disinfection regimes between use.
The list is endless and whilst there are considerable similarities between farms there are always going to be site-specific issues that can be easily overlooked.

Eternal vigilance is the only way to ensure that Biosecurity is maintained.

Source: Fish Vet Group - July 2005