BioMar plans 110,000 tonne Tasmanian aquafeed factory
BioMar Australia has released plans to develop a $56 million (£32 million) facility in the state's north, providing a significant boost to the local economy, job creation and the state's growing aquaculture industry.
Paddy Campbell, Managing Director of BioMar UK, Australia and the Northern Sea Region, said the mill would bring world class, state-of-the art fish feed innovation and production facilities to Wesley Vale in northern Tasmania.
"Once operational, the facility will produce up to 110,000 tonnes per annum of aquafeed product to support the aquaculture industry, expecting to create 55 full time jobs and an additional 30 jobs across the region through indirect support, operational, port services and logistical roles," Dr Campbell said.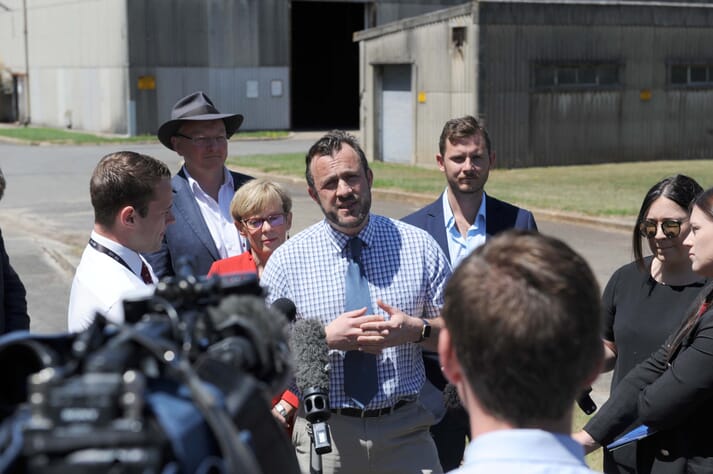 At present one in every three farmed salmon in Tasmania is fed BioMar fish feed products, which are currently being exported from Scotland.
"We are very grateful for the Tasmania Liberal Government's commitment of $2.3 million towards this project and the support and of the Office of the Coordinator-General in securing the site in Wesley Vale," Dr Campbell continued.
The Danish headquartered firm is proposing to construct the facility on the site of the former particle board manufacturing mill at 329 Mill Road in Wesley Vale.
"This development proposal will also remediate and revitalise the Mill Road site, which has remained empty and abandoned for some time now," Dr Campbell said. "We are currently in conversation with the local community to seek their input and feedback on the proposal concept, and we look forward to continuing this conversation throughout the development and construction phase of the project."