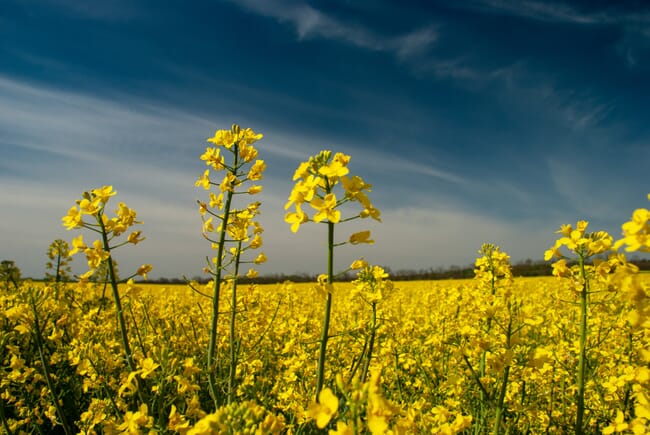 Derived from Nuseed omega-3 canola, Aquaterra is the world's first land-based source of long chain omega-3 fatty acids.
The overall assessment from the Norwegian Food Safety Authority (NFSA), translated from Norwegian, states: "the requirement that the feed must be safe and not be harmful to human or animal health, or make food from animals unsuitable for human consumption, is met. Furthermore, we consider that the requirement that feed shall not have adverse effects on the environment has also been met."
Nufarm CEO Greg Hunt said in a press release: "This is a significant milestone for Nufarm's omega-3 growth platform. It opens an important opportunity for us in Norway to deliver a sustainable, plant-based source of omega-3 for the Norwegian aquaculture market."
"This is a huge step forward in nutritional-driven innovation from agriculture," added Brent Zacharias, group executive at Nuseed. "Nuseed omega-3 canola is a novel and much-needed source of long-chain omega-3 fatty acids. Wild fish are the main source of these nutrients today but increasing demand, increasing sustainability metrics and climate change threaten supply chain stability."
Norway leads the world in farmed salmon production, producing around 1.6 million tonnes each year. Omega-3 oils are essential to the health and welfare of farmed salmon, and the limited supply of fish oil constrains industry growth. According to Nuseed, one to two hectares of their omega-3 canola can produce as much DHA as 10,000 kg of wild fish.
"Aquaterra is the first biotechnology product authorised for use by the NFSA in Norway," stated Zacharias. "This approval is ground-breaking and further validation of Aquaterra's safety and importance to Norway's salmon industry."
Studies conducted by the Norwegian Institute of Food, Fisheries and Aquaculture Research (NOFIMA) have demonstrated that salmon that are fed Aquaterra diets produce higher quality fillets with increased omega-3 content.
"Norway has always been a target market for Aquaterra omega-3 oil, and we are excited about the positive contribution we can make to the industry," concluded Benita Boettner, global general manager of Nuseed Nutritional.