The 2019 Aquaculture Awards, which will be presented in Edinburgh on 29 May, have attracted applications from some impressive projects, with many more expected before the 1 March deadline.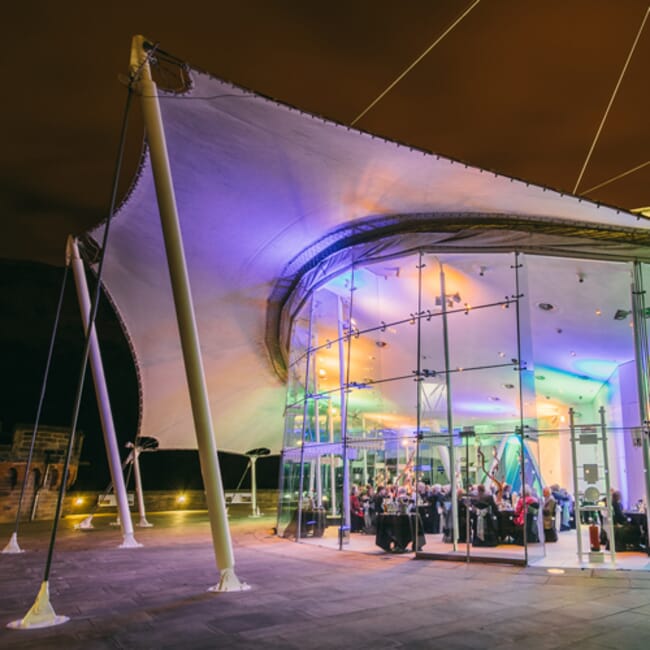 "We're thrilled to have already attracted entries from Scandinavia, North America, Europe and Africa, and with enquiries coming in from as far afield as Costa Rica, Kazakhstan and Burkina Faso we're looking forward to an event with a truly international flavour," explains 5m Publishing's Matt Colvan, who is running the event.
The awards are being presented at a glittering evening ceremony at Edinburgh landmark Dynamic Earth venue, following a seminar which – fittingly given the international nature of the applications – is themed on Aquaculture's Global Outlook: Embracing Internationality.
Confirmed speakers include David Little, Professor of Aquatic Resources and Development at Stirling's Institute of Aquaculture, who is well known for his work in developing nations and will be talking about international collaboration and cooperation.
He is due to be followed by Clifford Spencer, whose roles include being goodwill ambassador for the New Partnership for Africa's Development (NEPAD), chairman of Aquaculture without Frontiers. His talk is titled Africa: Engaging with the World's Next Aquaculture Superpower? Details of the other speakers will be confirmed shortly.
Awards details
Created as a new annual event following the success of the 2018 Aquaculture Awards at Aquaculture UK, they are open to anyone involved in aquaculture and feature categories on applied research, animal welfare, international impact and more. The six-person panel of judges has been selected for its breadth of knowledge of the international aquaculture sector and includes well-known figures from industry and academia.
Further entries and nominations from both commercial and research sectors from around the world are welcomed. To find out more about each of the categories and to enter or nominate please visit www.aquacultureawards.com and complete the online forms. All entries and nominations will be treated in the strictest confidence.
Awards timetable
• A full list of categories and details of how to enter the awards can be found at www.aquacultureawards.com.
• The closing date for entries is 1 March.
• The shortlists will be announced in early April and followed by the awards presentation dinner held at Dynamic Earth, Edinburgh on 29 May.