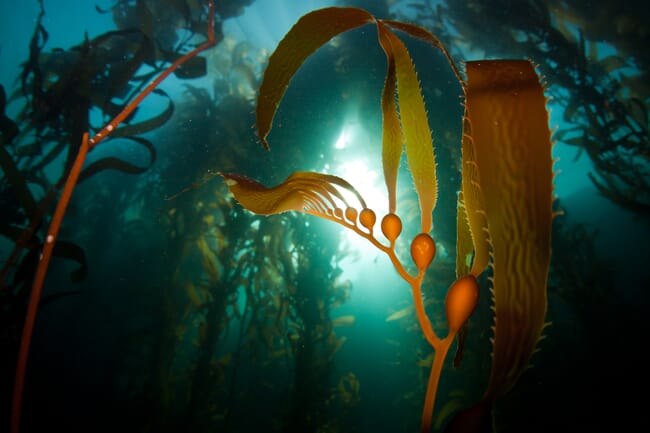 Daniel Hooft, founder and CEO of the ambitious startup, explains what they are hoping to achieve.
What experience does the team at Kelp Blue have?
One of the keys to success in setting up a new business is the strength of the team that sits behind it. We're an eclectic multi-disciplinary group with deep experience across the board, from FMCG [fast-moving consumer goods], NGOs, oil and gas, telecommunications, academia and research. Each of us brings our own learnings and unique skills to the table; that means we can take advantage of different perspectives and best practices as we look to grow Kelp Blue.
Why are you looking to raise $60 million?
We need this level of investments to fund the capital and operational expenditure necessary to support a farming, harvesting and processing operation at scale. Our 10-hectare pilot farm will be used as a proof of concept. Upon successful completion, we will expand our seaweed cultivation operation to some 800 hectares.
How much have you raised to date and can you name any of the investors?
Pending investment and Namibian regulatory approvals, we have received an in-principle funding agreement from Climate Investor Two (managed by Climate Fund Managers, an investment fund committed to responding to the climate crisis) and the Eos Capital-managed Namibia Infrastructure Development and Investment Fund (NIDIF) for $60 million, to be released in phases.
Why have you chosen that particular area to site the farm?
Namibia has optimal growing conditions for giant kelp (Macrocystis pyrifera) due to the stable temperatures of its nutrient-rich upwelling waters. Also, this location receives consistently optimal hours of sunlight year-round – a crucial factor for a photosynthetic organism.
The hot, dry and windy coastal climate is also ideal for drying the harvested kelp; there is a stable political and regulatory framework in place; and Namibia has a skilled workforce supported by relevant academic streams.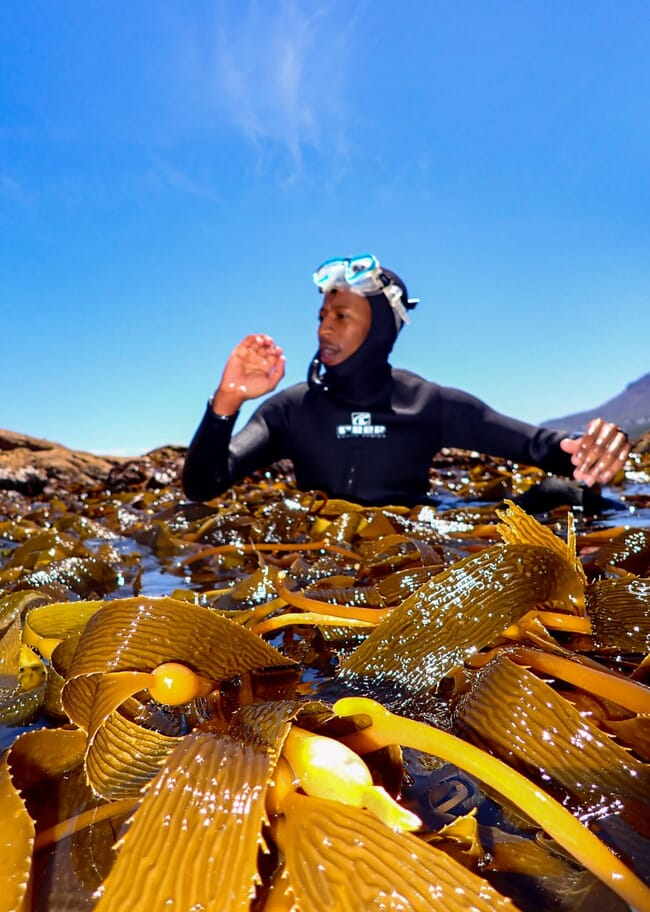 What production techniques to you plan to adopt?

Kelp will be grown on large stiff ropes about 3-10 km offshore. The ropes will be installed in arrays on a strong, buoyant frame that lies 20 m beneath the surface. Only the canopy of the kelp will be trimmed (as has been done in California since 1916). This means leaving the lower 20 metres of the ocean forest intact.
What are the biggest challenges, other than raising funding, for getting the project off the ground?
As with all innovations, our greatest challenge is helping people overcome their fear of the unknown; synthesising a big idea into an understandable, relatable story.
What are your plans for processing and selling the final product?
Kelp will be sold both as a fresh and dried or milled product to farmers as feed and fertiliser and processed into biostimulants. The pulp that remains can be used as an animal feed supplement. We will be exploring additional promising applications including pharmaceuticals, cosmetics, textiles and bioplastics. What excites us about these applications is not only the direct, positive environmental impact of kelp forests, but that each of these products is environmentally friendly and sustainable.
How many jobs – and what sort of jobs – will the project provide?
We estimate that during the pilot phase, around 15-20 direct jobs and 80-100 indirect jobs will be created, with half of these posts potentially being permanent. During the commercial phase, a further 400 direct jobs and 2,000 indirect jobs could potentially be generated by this project.
Direct jobs will be generated in fields including biotechnology, engineering, factory support services, and logistics. The increased economic activity resulting from these direct jobs will lead to additional opportunities in the services and social sectors.
How would you like to see the project evolving beyond the initial five-year phase?
We'd like to serve as a lighthouse project for others, by showing that it is possible to rehabilitate the planet and make a profit at the same time. We plan to reinvest our profits to grow more giant kelp forests around the world.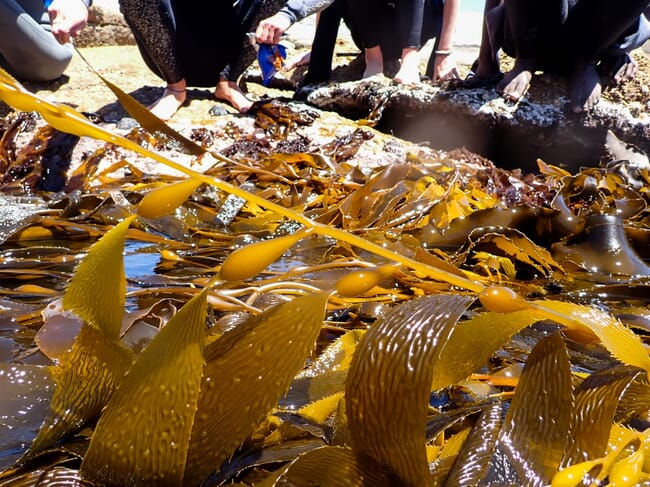 Why do you think the seaweed aquaculture sector outside of Asia is still so small?
Seaweed has been a part of Japanese, Korean and Chinese culture for centuries. This has given large- scale aquaculture a much longer, richer history in the region. It's a mature industry with multiple specialised players at every step of the value chain. Other regions have not had the benefit of this long association.
Why do you think seaweed farming appears to be on the cusp of a breakthrough outside of Asia?
UN Global Compact Initiatives, like the development of the Seaweed Manifesto, have helped raise the global profile of the seaweed industry. There has been a groundswell of support for viable blue water (ocean) initiatives that have a net positive effect on the planet too.
There is a growing interest in sustainable initiatives from the global investment community. Combined with independent third-party initiatives aimed at quantifying the impact that seaweed cultivation has on carbon sequestration, this will add further legitimacy to all seaweed industry initiatives.
How have your plans been received, both locally and on an international level?
Very positively, thanks to the fact that they benefit a wide community of stakeholders. We're used to businesses having to make trade-offs between people, planet and profit. Kelp Blue is an example of an enterprise that allows all three to exist in harmony, and to thrive.