Agroecology is based on applying ecological concepts and principles to optimise interactions between plants, animals, humans and the environment while taking into consideration ecosystem services and the social aspects that need to be addressed for a sustainable and fair food system.
FAO uses 10 indicators to characterise agroecology: the diversity of species and biodiversity; the co-creation and sharing of knowledge between actors; the promotion of synergies between different activities in the production system and with the environment; efficiency in the use of resources; recycling; the resilience of communities and ecosystems (especially to climate change); human and social values; culture and food traditions; responsible governance; and a circular and solidarity economy.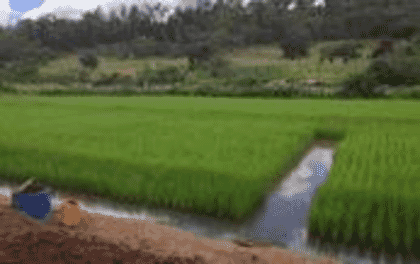 As in other fields of agriculture, agroecology is one of the most promising avenues for inventing a new resilient and sustainable aquaculture, but also for helping the sector to adapt to climate change.
As Matthias Halwart, Director of Aquaculture at FAO, who will be opening the Aqua2018 session, points out: "Agroecology and intersectoral approaches such as integrated agriculture-aquaculture are a priority for both FAO and CIRAD, and are thus included in the partnership agreement linking our two institutions."
"Indeed, while traditional aquaculture, as practised for thousands of years in Asia, has always been perfectly integrated into its natural, agricultural and human environment, new approaches are currently emerging," says Lionel Dabbadie from CIRAD.
Examples include aquaponics - combining aquaculture and hydroponics; integrated multi-trophic aquaculture - combining polluting species with extractive species and crops such as filter-feeding molluscs or macroalgae; insect farms to feed fish; or the use of lumpfish to control sea lice in salmon.
As Dabbadie continues: "Rice-fish farming systems in Madagascar and fish-rice systems in Guinea are two examples of agro-ecological approaches that CIRAD is studying and will present at the workshop on 25 August. The fish [when stocked in rice paddies] stir the sediments at the bottom of the fields and thereby contribute to the suspension of nutrients that the rice needs in order to grow. The fish, on the other hand, feed on the periphyton that develops on the rice stalks.
"In this integrated agro-ecological system, not only are two food products produced in the same space, but more is produced than if they were cultivated separately".
This special event on agroecology applied to aquaculture has three objectives:
Documenting current practices.
Understanding how integrated aquaculture and agroecology help to meet the challenges of reducing poverty and hunger.
Identifying knowledge gaps in the development of sustainable agro-ecological aquaculture.