Written by Niccolò Vendramin and Pierpaolo Patarnello, Sea Bass and Sea Bream: a practical approach to disease control and health management, provides the most comprehensive overview of these sectors to date, based on data gathered from across the Mediterranean.
As Niccolò, who has been working at the European Reference Laboratory for Fish Diseases at the National Veterinary Institute in Denmark for the last five years, explains: "The Mediterranean region includes 20 different countries and three continents, so there are a range of challenges facing the sea bass and sea bream sectors.
"Despite this there are a number of common themes in terms of health challenges: nodavirus is the most prevalent virus; gill parasites provides one of the biggest challenge in terms of parasitism, especially in sea bream; and vibriosis and pasteurellosis provide the biggest bacterial disease threats, despite the availability of antibiotics and vaccines."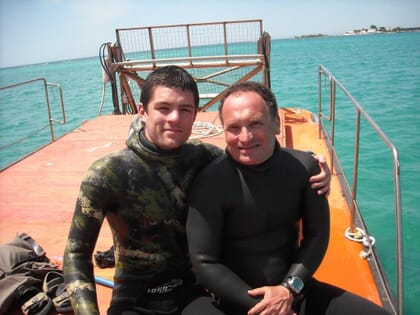 Such challenges are constantly evolving, he adds.
"While V. anguillarum has historically been one of the most prominent forms of Vibrio in the past, atypical vibrioses are becoming more prevalent. Equally, new genotypes of nodavirus are emerging and the virus has expanded its host range," Niccolò explains.
The growth of such challenges, and all the latest research on them, feature prominently in the book and the authors are clear about their target audience.
"It's mainly aimed at farmers and vets. It is, essentially, a nice, easy-to-follow manual for diagnosing key diseases, backed up by an excellent selection of illustrations," Niccolò explains. "Despite vast scientific literature, there was the need for a comprehensive review of the aquaculture industry, covering the whole Mediterranean region, which was also easily accessible to all stakeholders."
"It will also be useful for academics, as it provides a good understanding of the production process and the health challenges facing the sector in the Mediterranean – topics that are not always that accessible or available," he adds.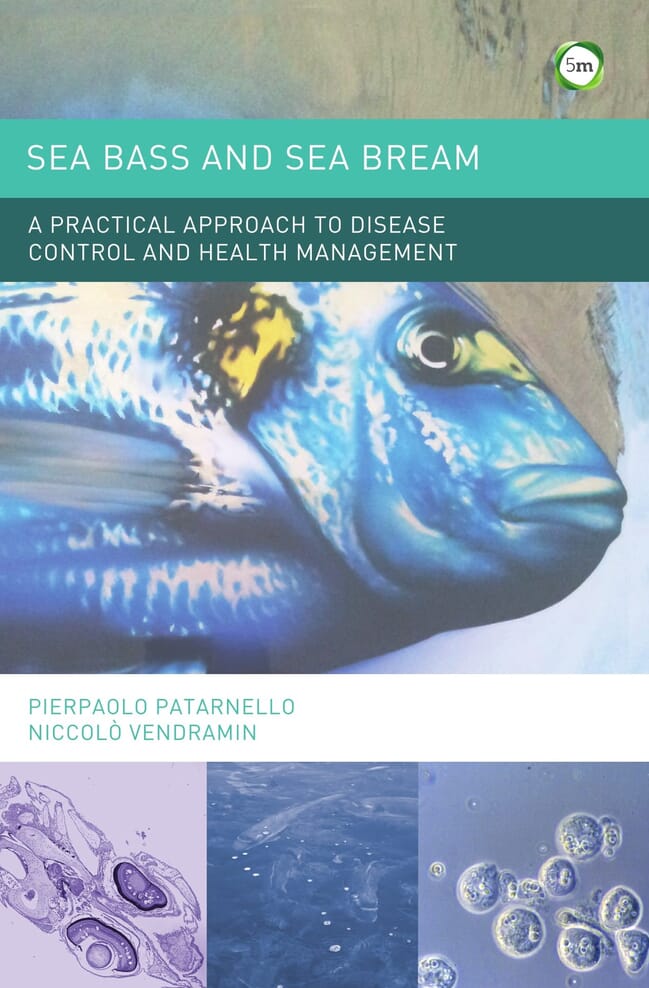 The book has been painstakingly researched over a number of years, culminating in a workshop Niccolò co-organised at the European Association of Fish Pathologists (EAFP) conference in 2015, and includes the results of questionnaires he has been sending out over a number of years to relevant stakeholders who work with these species.
Co-authoring the book, says Niccolò, has "been a nice platform from which to encourage people to co-operate over the key management issues facing the industry. And I am very grateful to all those who have helped, in particular to: Panos Varvarigos, Fabio Borghesan, Francesc Padrós, Carlos Zarza, Maria Mercè Isern, Thanos Prapas, Daniel Gijón, Alain le Breton, Maria Letizia Fioravanti and Snjezana Zrncic."
Moreover, by collaborating with Pierpaolo Patarnello he has been able to bring a balanced perspective to the publication.
"Most of my work has been based in the lab, while Pierpaolo has spent many years in the field and has extensive hands-on experience," Niccolò reflects, "giving the book a good balance between the theoretical and the practical."
Nigel Balmforth, Head of Publishing at 5m, adds: "This is the first of 5m's new programme of books covering aquaculture. The management of health in sea bass and sea bream is a topic of great importance to the industry and I'm delighted that 5m are publishing this excellent book. The authors have a huge wealth of expertise and experience in the diagnosis and management of these diseases."
"Our next book in the aquaculture area," he adds, "will be Cleaner Fish, edited by Jim Treasurer, which we are publishing in March 2018."
To order a copy of the book, which retails at £75, please visit:
http://www.5mbooks.com/sea-bass-and-sea-bream-a-practical-approach-to-disease-control-and-health-management.html