The initiative, which was announced at a TED talk in Vancouver today, is based on delivering Blue Bonds to up to 20 countries over the next five years. The international environmental non-profit organisation hopes that these will help ensure the new protection of up to 1.5 million square miles of the world's most biodiversity-critical ocean habitats – a 15 percent increase in the amount of protected ocean that currently exists.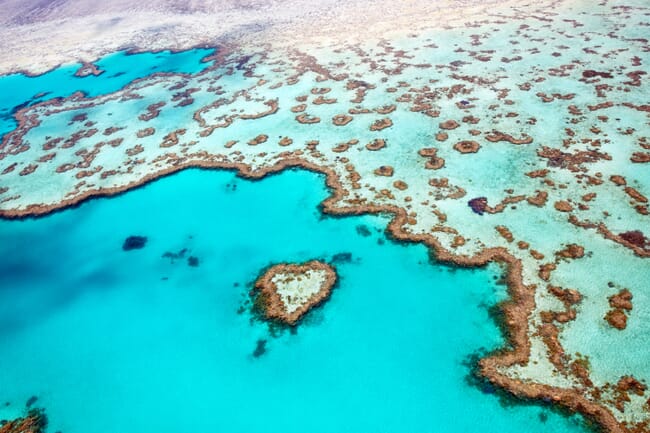 The plan, which was selected from more than 1,500 Audacious Project applicants, has already secured more than $23 million in funding from various donors out of the $40 million TNC ultimately requires to unlock $1.6 billion toward marine conservation.
How does it work?
If a coastal or island nation commits to protecting at least 30 percent of its near-shore ocean areas - including coral reefs, mangroves, fish spawning sites and other important ocean habitats - TNC helps restructure a portion of the nation's sovereign debt, leading to lower interest rates and longer repayment periods, and supports ongoing conservation work such as improving fisheries management and reducing pollution.

TNC's scientists then create a marine spatial plan with input from local communities, including fishing associations, tourism businesses and government officials. Local engagement is critical to ensure that the plan sustainably supports the local economy while protecting habitat.
Finally, TNC establishes a trust fund to pay for the new marine protected areas and other conservation actions using savings from the debt restructuring and philanthropic dollars. The trust fund – which is independent of the government and fully controls the funding – ensures that the government follows through with its commitment.
"There's still time to reverse decades of damage to the world's oceans before we hit the point of no return," said Mark Tercek, TNC's CEO. "It's going to take something audacious to tackle marine protection at this scale, which means thinking beyond more traditional approaches to ocean conservation."
"Finding ways to protect lands and waters – and pay for that protection – is in our DNA," Tercek added. "The Nature Conservancy has been working with nations to design marine protected areas for 30 years. We've led more than 100 ocean projects, covering 1.3 million square kilometres around the world, and we've generated more than $250 million in funding for marine conservation. We're excited about the opportunity to build on this experience and demonstrate to more countries that saving nature is the smartest investment they can make."
TNC tested the Blue Bonds idea in Seychelles starting in 2012, and the country is now on track to expand marine protections to an area the size of Germany by 2020.

"The Nature Conservancy is a pioneer in nature conservation – using innovative finance to fuel scientifically-sound marine protection plans that bring coral back to life, improve fish stocks and protect people's lives and livelihoods," said Anna Verghese, executive director of The Audacious Project. "We were inspired by both the simplicity of the plan and the Conservancy's incredible track record and look forward to seeing what the Conservancy will accomplish when it expands its reach with support leveraged through The Audacious Project."
"This is the philanthropic opportunity of a lifetime," said Tercek. "Every dollar we raise will result in 40 times the impact. It's hard to find better leverage than that."
The Blue Bonds initiative aims to:
Protect 2 million square miles (4 million km2) of ocean by securing commitments from countries to protect at least one-third of their marine resources.
Save 13 percent of the world's coral reefs by developing customised marine protection plans.
Benefit 43 million people living within 62 miles/100 km of a coastline

"We know that Blue Bonds work—now it's time to take them to scale," said Tercek. "We are very pleased that Blue Bonds for Conservation has been named as an Audacious project, and we're eager to get to work bringing this proven strategy to 20 countries resulting in a 15 percent increase in the amount of protected ocean that currently exists."