Ghana is making bold efforts to address years of declining capture fish production, which has resulted in a substantial supply deficit, but it is recognised that recovery will take several years. Aquaculture is seen as one sector that could help bridge the production gap in the short-term, even though production figures have been modest. Cluster Farming Holdings (CFH), a Dutch investor, is providing a valuable template that could help transform aquaculture in Ghana.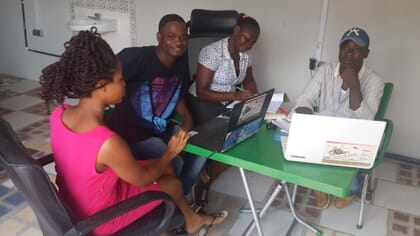 Although there are hundreds of pond-fish farmers in Ghana, most of them in tilapia production, they contribute less than 10 percent of the country's total annual aquaculture produce. The bulk of Ghana's 50,000-tonne yearly yield is contributed by a handful of cage farmers based along Lake Volta. Pond farmers complain about the high cost of commercial feed, and try to get around this problem by using self-compounded, non-extruded feed from commonly available materials. The projected establishment of a commercial feed plant by Ghana's Aquaculture Research and Development Centre (ARDEC), using some alternative feed resources, is expected to ease this problem.
But the recent experience of Cluster Farming Holdings seems to suggest that cluster fish farming, a concept that is not entirely new in Ghana, could provide Ghana's aquaculture with a badly needed thrust. The practice involves the establishment of an aquaculture hub that is able to provide seed stock, as well as experience, to smaller satellite farms in the area. This also helps a region's aquaculture sector to reach the critical mass required to attract all of the industry's ancillary services, as well as market its produce. In addition to the fish hatchery, CFH's hub farm also comprises vegetable and fruit nursery and a state-of-the-art chicken hatchery that will go into operation in a few months. The modern fish-breeding facility has the capacity to produce 1.5 million juvenile catfish and 200,000 juvenile tilapia a year, the bulk of which it intends to sell as seed stock to small-scale farmers in the region.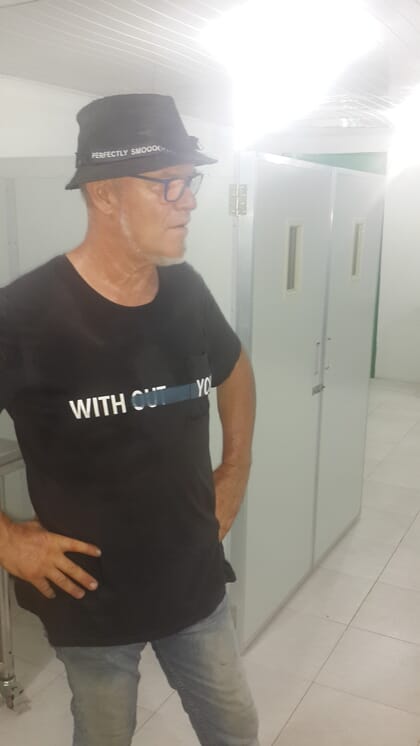 Established in 2011, Cluster Farming Holdings is located at Ekumfi Ekrawfo in the Central Region, some 10km off the Accra-Takoradi road, a site carefully chosen for its access to the big markets in Accra, Takoradi and Kumasi. It currently services 20 satellite farms around the Central Region and two in the Western Region with a total package of juveniles, fish feed, technical advice and off-taker arrangements. The farm's hatcheries, extruded-feed mill and other facilities are world class, and Gerrit Valkenburg, the company's managing director, believes that as the number of satellite farms increases CFH's approach will begin to make a major difference in aquaculture production.
"Small-scale fish farmers have quite a number of challenges, from quality of fingerlings and juveniles to quality of feed to effective market access," he says. "Our satellite farmers only need to establish a decent farm. We provide all the support they need."
Although the tilapia industry is enjoying a boom in Ghana, Gerrit believes that the demand for catfish has been underestimated and under-reported.
"Tilapia are in demand in Ghana today, but catfish has always been a big Ghanaian delicacy too. We expect the local market to respond positively when our satellite farmers put good-quality catfish on the market," he says.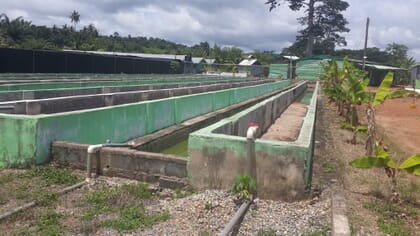 On 30 August 2017, CFH formally signed a memorandum of understanding (MOU) with the University of Cape Coast (UCC), signaling plans to co-operate with the institution on aquaculture and poultry projects. Under the agreement, UCC's Faculty of Agriculture will support CFH with research and technical backing for the company's breeding and management programmes. For its part, CFH will provide the faculty with fingerlings for research and commercial production, and provide practical training for UCC students. (Indeed, during my visit to the farm, I met several students who are spending a semester at the farm and who were enjoying their first experience of world-class facilities.)
In addition to its role managing a hub farm, CFH is also preparing for the start of a massive commercial catfish programme, with an eye on the export market. Gerrit's son and partner, Morris, is confident that the company's prospects are very bright.
"Presently, we can grow 100,000 catfish and 200,000 tilapia for the [retail] market," says Morris. "But we will be exporting on a massive scale. [Neighbouring] Nigeria has a catfish production deficit of 900,000, according to conservative estimates. A short while ago, we did a trial export run of smoked catfish to Europe, and it was very successful. And the US catfish market is huge. We are going to be very busy."
Cluster fish farming has featured in some local discussions recently, but the Dutch firm is the first organisation to put it into practice. In October 2015 the Ghanaian government and Italy's fishing production district of Mazara del Vallo-Cosvop also signed an MOU, to promote fish production in Ghana. A major part of the agreement was the creation of fish-farming clusters along the lines of Mazara's projects in Italy. And in March this year, rulers of traditional communities in the Lower Volta Basin, who were displaced by the construction of the Akosombo Dam in 1965, demanded the creation of the 'Lower Volta Cluster Fish Farm Scheme' recommended by a 1999 University of Ghana Report. Since its construction – which created Lake Volta itself, actually an enormous man-made reservoir – the Akosombo Dam has been Ghana's main source of electricity, but it also resulted in the destruction of livelihoods among local communities, many of which had mainly been supported by small-scale aquaculture and whose access to waterways was permanently altered.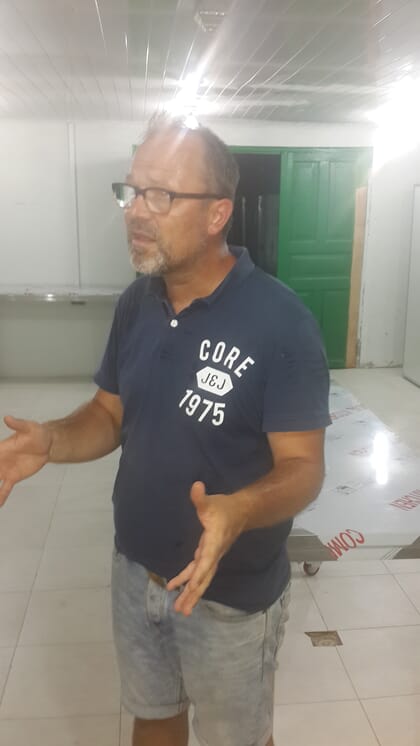 A spokesman for these communities, Togbe Azagba, has said that the creation of cluster fish farms in the area will not only mitigate the poverty caused by the creation of Lake Volta, but will help realise the aquaculture potential of the Lower Volta Basin. He has also complained about the "invasion" of the area by Chinese aquaculturists. Even though numerous fish farms have sprung up in the area, says Togbe, "they belong to Chinese farmers. Our people are being marginalised. The cluster farm scheme will help small fish farmers to earn decent incomes and avoid being wiped out by the Chinese."
Gerrit believes that cluster farming is the solution to the problem of low productivity among small-scale fish farmers in Ghana.
"You have a large number of well-meaning fish farmers with poor access to capital, quality production resources and technical support," he explains, "and, after struggling to produce, they don't have market access. Naturally, the result is low productivity. With one hub farm like us, the farmer has the assurance of decent profit at the end of the day. Currently we have 20 satellite farmers within our orbit who take 20,000 juveniles from us. We also have two big farmers in Takoradi, one taking 60,000 juveniles and the other taking 1 million. We are keen to expand, even beyond our orbit. We are willing to bring ten or more farmers who are located outside our orbit and support them, from juvenile stage to off-taker. We give them total support."
Although cluster fish farming has been successful in countries like India and Indonesia, and in neighbouring Nigeria, it is yet to take off in Ghana. CFH is pioneering what could be a game-changer in Ghanaian aquaculture.