"I can tell you confidently that presently, no farm on the lake is registering more than 15 per cent survival rate," said John Domazoro, manager of PBA Farms. "The situation is dire. We are dealing with a possible ISKN [infectious spleen and kidney necrosis] virus. This disease is not zoonotic, but it results in massive losses. If this continues for the next few months, you will see quite a number of farm closures."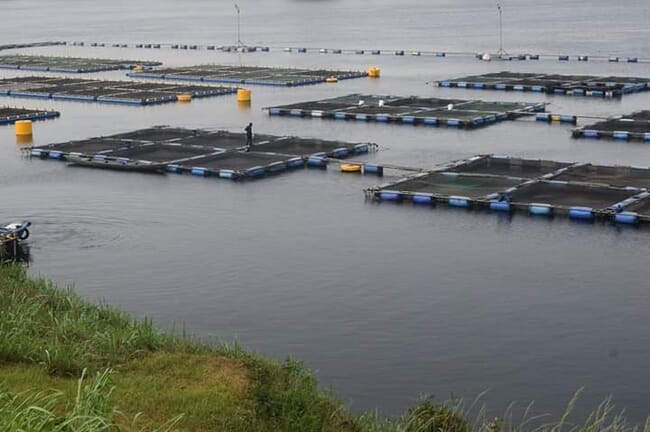 Ghana's Environmental Protection Agency (EPA) revoked China Fujian's licence on 5 February, and ordered to them to stop all production work immediately, harvest all their tilapia on its premises as well as its grow-out operations from the Lower Volta Basin by 28 March. And on 28 February, a Director of the EPA, Samuel Appah Sampong, confirmed that this had been satisfactorily done.
However, the fish farmers complain that operations at the Chinese firm's facility are continuing. They also said that the mortalities at farms on the lake have reached an alarming rate.

Jennifer Sodji, CEO of Worlding Farms and President of the Ghana Aquaculture Association, said that their meetings with the EPA had not been productive.
"We keep complaining. I hope that they will appreciate the effect of what is happening to the industry and to the national economy. We employ hundreds, if not thousands, of workers. And we produce at least 90 percent of the farmed fish produced in Ghana. And let's not forget the effect on our tourism and hospitality industry. Presently, there's a shortage of tilapia on the market, which will get worse in the coming weeks."