Called the AquaFI Hub, it will be based at Deakin's Waurn Ponds campus and focus on sustainable fish production, novel feed development and aquaculture technology.
Associate Professor David Francis from Deakin's School of Life and Environmental Sciences will lead the aquafeed research.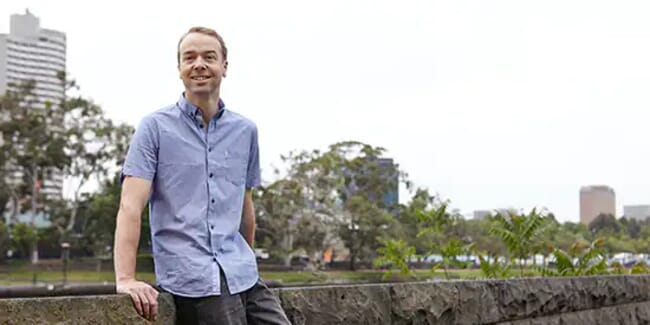 Prof Francis and his team have been taking the discards from the agriculture, poultry and livestock industries, and working on technology to make them more digestible and nutritious as feed ingredients for farmed fish in a bid to unlock the highly valuable benefits of materials that have up until now been underutilised.

He said the trick is to ensure that the new feed contains all the necessary nutrients required to keep the fish happy and healthy – without changing the flavour of the fish or health benefits of the final product and upsetting the consumer in the process.
To assess this, A/Prof Francis and his team are collaborating with Deakin's School of Exercise and Nutrition Sciences, making the AquaFI Hub "a place for cross-disciplinary curiosity and training, with an internship component and room for HDR students across many fields of study".
"Aquaculture covers a range of disciplines, like biology, chemistry, engineering and economics," A/Prof Francis said. "We want to bring in the entire aquaculture industry and solve these problems together."
The team are already set to work with biotechnologists and engineers, to innovate how potential fish feed can be processed to further improve nutritional quality and environmental sustainability.
A/Prof Francis said these investigations will help commercial farmers understand how to reduce stress in farmed species and are the key to making a tangible difference in the seafood industry.
"We're looking to make some major strides towards the on-farm management of fish through our novel dietary interventions," he said.