"In Ghana, we have been implementing the National Aquaculture Development Plan, which has brought us very far," says Jennifer Sodji, CEO of Worlding Fish Farms, one of Ghana's top ten aquaculture producers. "We now have a vibrant industry, with a number of enthusiastic enterprises seeking to make good returns." But she is concerned about the future of Ghanaian aquaculture. "Our efforts are being threatened, mostly by foreign agents," she warns. "Our leaders have fortunately identified these threats, and have committed to dealing with them. But we are yet to see decisive action. We need to see decisive action in the short run, otherwise the very existence of some enterprises cannot be guaranteed."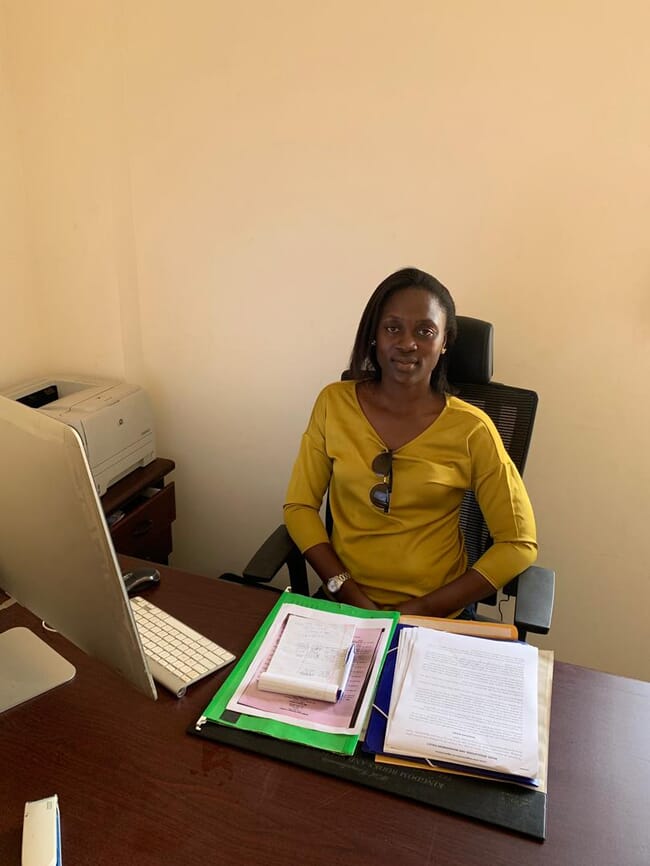 Sodji's company harvests over 50 tonnes of tilapia per week, and she's keen to implement a plan to increase production by 20 percent this year. She is also president of the Ghana Aquaculture Association (GAA), whose members account for over 90 percent of the country's annual aquaculture production. Her members, she says, are anxiously expecting government to deal swiftly with the causes of a recent disease outbreak that has caused them significant losses.
In December, cage farmers along Lake Volta were struck with a spate of fish health challenges, with some farmers recording 80 percent tilapia mortalities. Unlike previous cases, this episode was found by independent genetic investigators to be the result of the introduction of illegally imported genetically improved farmed tilapia (GIFT) strains. Ghana's minister for the environment, science, technology and industry, Professor Kwabena Frimpong-Boateng, said that the new disease strains bore "genetic signatures similar to the Chinese strain of Streptococcus agalactiae", which "is resistant to the vaccines used against the locally occurring strain".
Although tilapia farming in Ghana is restricted to the Akosombo variety of the fish, Prof Frimpong-Boateng complained that foreign breeds were being illegally crossbred with the local strain. He announced that from March 2019, only approved and certified hatcheries would "be allowed to supply fingerlings and broodstock to farmers". He also said that the Environmental Protection Agency would close down any fish farm operating illegally.
So far, however, the cage farmers have not seen much action, especially in dealing with the foreign companies that are operating outside of Ghana's regulations. They complain that, with these companies still present in Ghana, fish farmers face a real threat.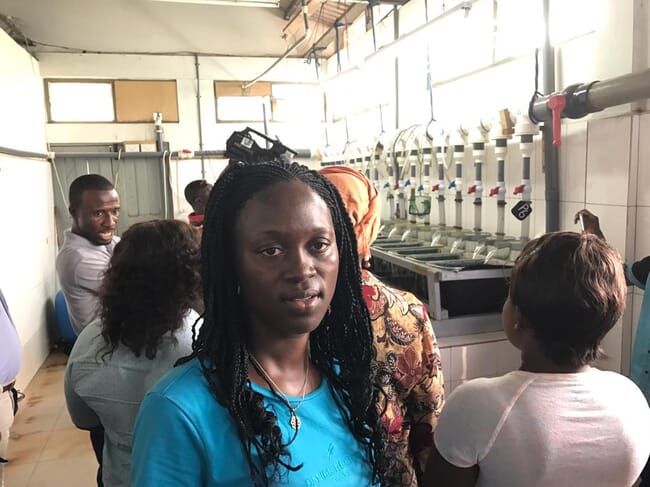 "We need decisive action from government," says Sodji. "Another outbreak on the scale we witnessed in December [2018] will affect the existence of some farms. And since we produce over 90 percent of the [farmed] fish supply, this issue deserves prompt action. Ghana has been importing 60 percent of her fish supply, and we can't afford to worsen the situation."
Sodji, who has a BSc Accounting from Central University and an MBA from the Kwame Nkrumah University of Science and Technology, believes that aquaculture is set to play a major role in Ghana's economy.
"Aquaculture is our best hope of plugging the huge gap in fish supply," she reflects. "It is showing great promise in creating jobs across the nation. And with several farmers targeting the export market, this could be a major source of badly needed hard cash. There's great demand for fresh and frozen tilapia and catfish around West Africa, and there is huge demand for smoked and filleted products, especially in America."
Sodji is one of only a few prominent female entrepreneurs in the country's aquaculture sector, but is glad that this situation is now changing.
"We have quite a number of female aquaculture specialists, mostly in research and the tertiary institutions, but only a few entrepreneurs. However, many of the big aquaculture development projects are specifically targeting females," she says.
Among such initiatives, she counts the Western Region Coastal Foundation (WRCRF) and the Association of Church-Based Development Projects (ACDEP), which have close to 50 percent female representation in the scores of trainees who have been assisted to start their own farms. She also cites the example of SkyFox's community-based fish farms, which have drawn mostly female investors.
"As a woman, I take my present role as president of GAA very seriously, and I enjoy it. At this crucial moment in our aquaculture development, I have been involved in many negotiations between our members and public officials and organisations. I believe I have motivated a good number of young ladies to enter into fish farming," she explains.

One of the major projects she is championing is the establishment of warehouses and processing facilities – initially in Accra and later in the other big markets.
"With more big farms entering the business, output is increasing significantly, and a warehouse will enable farmers and their distributors to exercise better control of stock and supply. We will also be able to do various types of modern processing for both the local and foreign markets," she observes.
Reflecting on the start of commercial production of fish feed using alternative feed sources, Sodji is "optimistic, in a measured way, for now". With Ghanaian fish farmers spending over 70 percent of their budgets on feed, shouldn't fish farmers be celebrating the fact that proven alternative ingredients are being deployed in commercial production, which should drastically reduce feed costs?
"Let them [the feed producers] bring their prices first. Industrial production in Ghana is very expensive. We hope that there will be substantial economies involved in deployment of alternatives to maize and soya meal. If they are able to produce at significantly reduced prices, it will be a very great boost for the industry. So we are waiting to be pleasantly surprised," she says.
As a mother of two young children, Sodji has already mastered the art of balancing the demands of work with family life. She juggles her commitments between the farm in the Volta Region and the family residence in Accra. She looks back with a smile at some of the challenges she has faced in the process.
"One evening, we had just started harvesting when a downpour started. It later developed into a big rainstorm. We had no choice but to work till after midnight." And, during a period when significant thefts from the farm were taking place she had to spend a number of nights staking out the farm.
For now, however, the issue of foreign tilapia strains and the havoc they are wreaking on local production is the major issue on Sodji's mind, and the minds of most fish farmers. If the government would act swiftly and decisively to deal with the situation, she argues, it would send a powerful signal to farmers that their backs are covered.
"I hope we will see this in the coming days," she concludes.