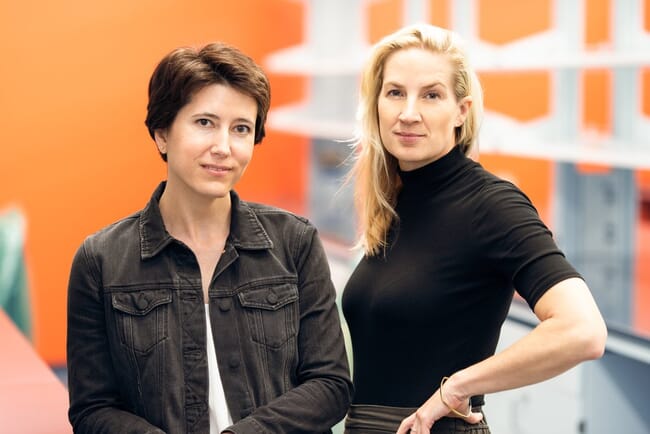 Led by AgFunder, the investment will support the launch of the company's first product, an umami-rich, highly realistic plant-based bacon made with its proprietary red protein, Umaro, which is set to be available in select restaurants in the second quarter of the year.
Umaro Foods was co-founded in 2019 in Berkeley, California by CEO, Beth Zotter, and CTO, Dr Amanda Stiles.
"Bacon is the holy grail of plant-based food, and our innovative formula is a game changer in the category," said Zotter in a press release.
Under the company's previous name, Trophic, Zotter and Stiles won $6 million in science and technology research awards, including from the Department of Energy's Advanced Research Projects Agency-Energy (ARPA-E), the Good Food Institute, and Activate Fellows.

The company's bacon contains extracts from ocean-farmed red seaweeds and serves as a functional replacement for heme, the red protein molecule that makes plant-based meat "bleed." They also use of seaweed-based ingredients to encapsulate plant-based oils into a fat that, they say, "crisps and crunches just like animal fat".
Umaru say that bacon is the ideal food to showcase the potential of seaweed protein in the future of plant-based meat.
"Seaweed offers the most sustainable, lowest-impact way to source protein, and the ocean is our biggest protein bioreactor. It requires no land, no freshwater, and no synthetic fertilisers. In the future, seaweed will supply the majority of our protein needs," said Zotter.
"Consumers can get excited about eating something that tastes, smells, and performs just like bacon, and we have the first plant-based product with the ability to take market share from animal bacon."
The funding round was joined by Alexandria Venture Investments, Impact Science Ventures, Ponderosa Ventures, Clear Current Capital, Ahimsa Foundation, and Sustainable Food Ventures, representing investors in technology and consumer food products.