"I thoroughly enjoyed visiting the Scottish Salmon Company's state-of-the-art salmon processing facility at Cairndow and meeting the team," said the MP for Argyll & Bute, who joined Craig Anderson, chief executive of SSC, to tour the Loch Fyne-side facility.
The company produces over 25,000 tonnes of salmon annually, which is exported to 26 countries worldwide. With about half of SSC salmon being produced in Argyll & Bute alone, Cairndow's processing capabilities have been developed to include filleting facilities.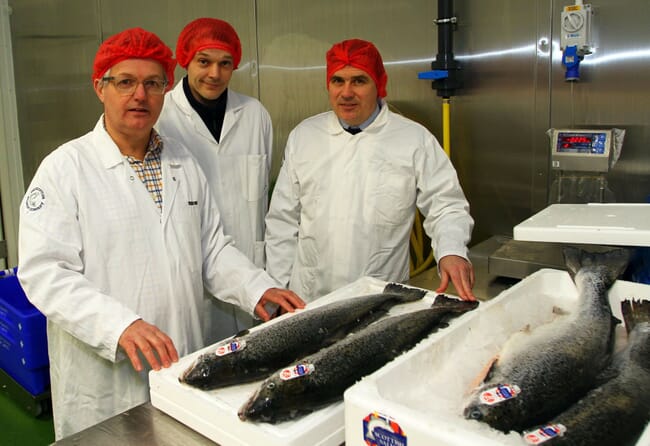 The Cairndow site currently has around 80 employees, while SSC employs 160 full-time staff across 20 sites in Argyll & Bute overall. In addition to the developments at Cairndow, the company has invested in a harvest station and wellboat in the region.
The firm will also bring its salmon to a 'Taste of Argyll & Bute' event at the House of Commons on 30 January, sponsored by Mr O'Hara.
Craig Anderson said: "The investment in introducing filleting facilities at Cairndow marks a commitment to developing a platform for sustainable business growth and highlights our commitment to supporting local jobs, suppliers and services and is part of our ambition to develop our capabilities in the region."