Lagos aquaculture hub could support 5,000 smallholder farmers
A new joint venture between Lagos State Government and Dula Agro-Services Limited aims to establish an aquaculture hub that produces enough feed and fingerlings to provide for 5,000 new smallholder farmers.
Called the Lagos Aquaculture Centre of Excellence (LACE) project, it will have the capacity to produce 50 million fingerlings, 2,000 tonnes of table-sized fish, 20,000 tonnes of processed fish and 24,000 tonnes of aquafeed per annum.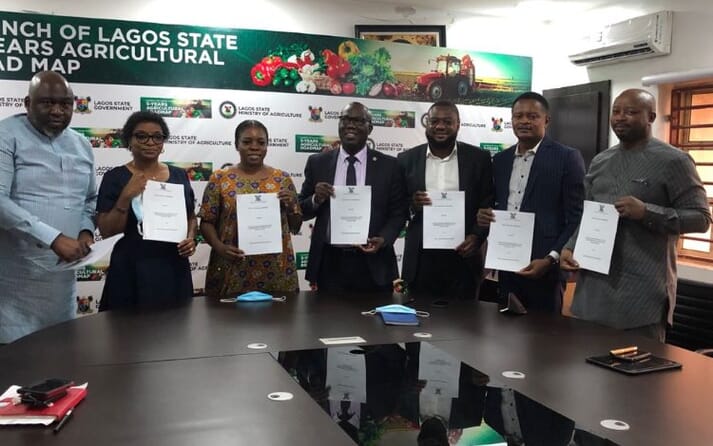 Abisola Olusanya, Lagos State Commissioner for Agriculture, and Hakeem Adeniji, permanent secretary, Ministry of Agriculture, signed the JV on behalf of the State Government while Israel Tommy, chief operating officer/director and Adeyemi Adeshina, managing director/chief executive officer, signed on behalf of Dula Agro-Services Limited.

Speaking at the signing ceremony, Olusanya said that the LACE Project would anchor the growth and development of aquaculture; drive the diversification of farmed fish species; contribute towards food security; support 5,000 fish farmers; and conduct extensive research and training focused on aquaculture farming practices in the state.
She pointed out that the state was currently only producing 46 percent of its 374,000 tonne annual fish demand, presenting an urgent need – and a huge opportunity – for aquacultural growth.
"The sub-sector therefore presents a huge potential for economic development, food security, provision of basic income and livelihoods for value chain actors and support the transformation of the fisheries ecosystem in the State," she said.
The project will be jointly financed by the State Government and the private sector investor under the Public Private Partnership arrangement and will be located on a 35-hectare plot at Igbonla, in the Eredo Local Council Development Area.