When Noel Nduka, chairperson and CEO of Pivot Farms Ltd, established his 40-pond catfish farm two years ago power supply was constant. Siting his business in Ifa-ati, a rural community in Uyo, the capital of Akwa Ibom State in southern Nigeria, meant he was able to pump and change the water daily for the 2,000 catfish in each pond. Months later, though, the power supply started to diminish in the area. This affected Nduka as he stopped changing the water every day, leading to the death of about 100 fish every three months in each pond.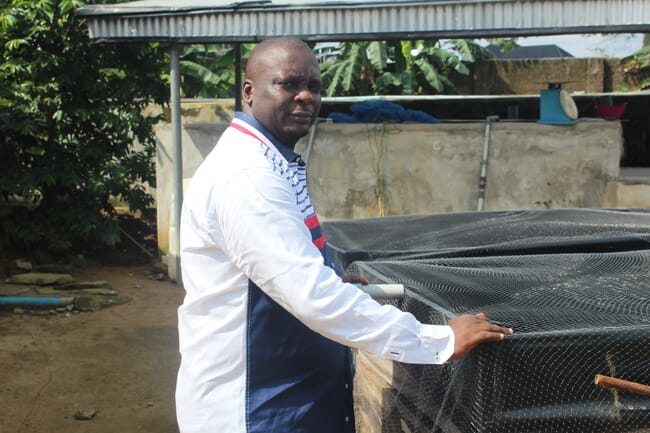 "As it stands, there is no light [power] in the area again," says Nduka. "We tried to augment by using diesel but it has been hell because we run a five borehole facility and each of the boreholes is three horsepower and to run such on diesel is expensive."
The fisheries sector in Nigeria supports about 7 million Nigerians, of whom 80 percent are from the Niger Delta, where Pivot Farms is located. But catfish farmers in the area are being affected by a lack of clean water to use in their farms, as many fish die as a result of poor water quality. At the end of harvesting, the mortality rate is always high, and farmers struggle to meet the cost of production.
Besides this, the region's small-scale fish farmers make up 82 percent of the country's annual domestic fish production. The sector contributes about 6 percent to the nation's economy while the country depends on imported fish to meet domestic demand, with total fish imports amounting to about $1.2 billion and exports valued at $284 million in 2013. Currently, almost 9 million tonnes of fish are produced domestically, while the annual demand for fish is around 2.7 billion tonnes.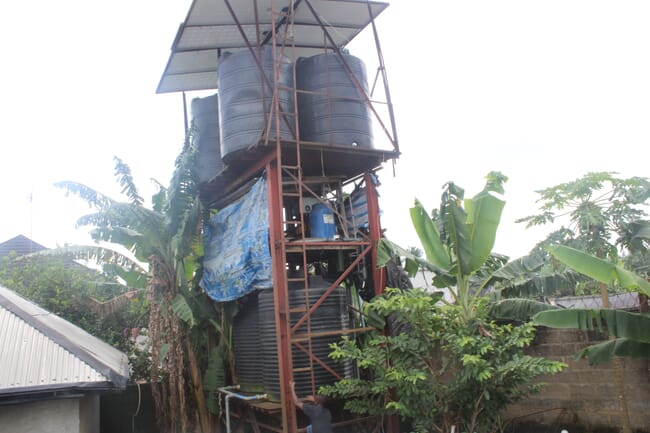 Pivot farms' generator runs two pumps at a time. "We have to run the generator for twenty-four hours a day, which costs a lot," says Nduka. "Diesel price increased from
₦160 [£0.36] to ₦235 [£0.53] and I buy 90 litres daily, which cost about ₦21,150 [£47.94]."
Every month, Pivot Farms spends ₦655,560 (£1,486) on diesel. And catfish price is not stable. "Your product [fish] would remain the same way because the market is competitive," says Nduka. "We cannot change the price of the fish simply because the price of diesel changed all of a sudden. People would leave you for another catfish farmer. You must do what you can to reduce the cost of production."
The farm kept losing fish and money until it was forced to halt production in December last year. The business could not meet demands because it was spending so much on diesel.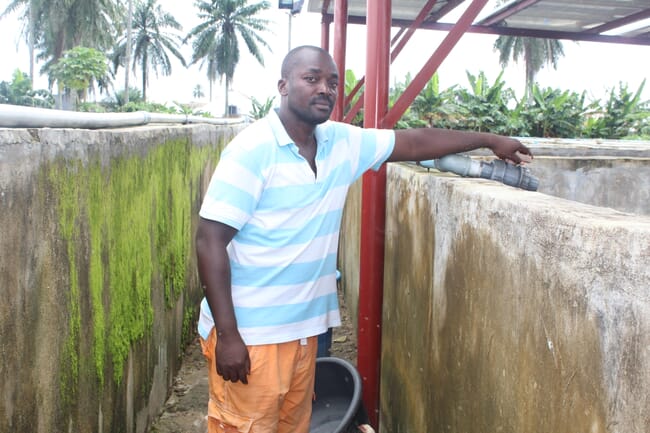 Greg Okagbue is the farm manager of Ofanema247 Ventures, also located in Uyo. Just like Pivot Farms, Ofanema247 has 40 ponds and stocks 2,000 fish in each.
"We normally have an erratic power supply and that affects the water supply, which is very vital to the breeding of fish. We used to have a high mortality rate of 100 fish per pond due to bad water. One hundred fish is about 50kg, which I sell at ₦25,000 [£56.67]. That is, we lose ₦25,000 [£56.67] in each pond during harvesting," says Okagbue.
To make water available, Okagbue had to put on the generator daily to pump water, which enabled him to change the ponds' water every four days. The frequent use of a generator led Okagbue to incur a lot of debts, mostly in buying diesel and in the maintenance of the generator. As a result, the venture stopped production. They needed time to study how they could make water continually available and reduce the cost of production.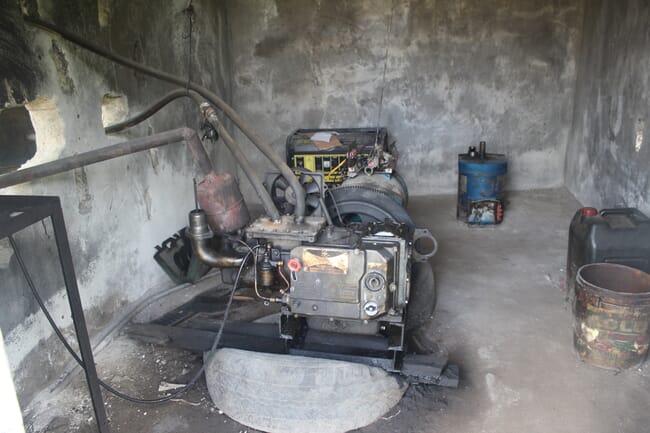 Fortunately, there is a way around the barriers that unreliable and expensive energy present to fish farmers. Both Pivot Farm and Ofanema247 Ventures have now installed solar-energy systems in their farms. The solar water pump enables them to pump and change the water daily in the ponds without stress, providing clean water and reducing the cost of production.
It's become a viable alternative to the power supplied by both the electricity distribution company and diesel generators. The solar power is used to pump water into tanks, where it is stored until it's time to change the water in the ponds.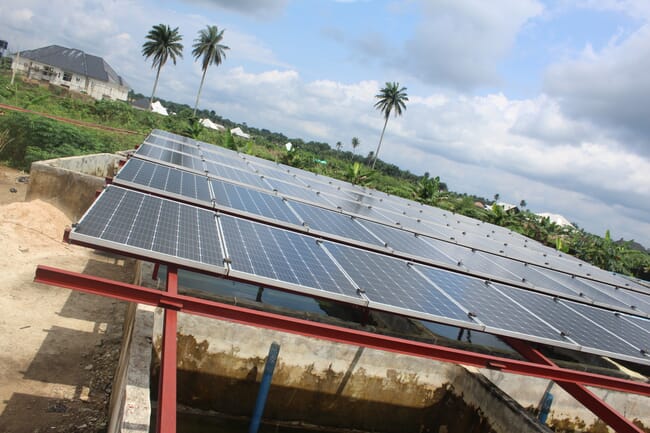 "We have constant power supply and we can change the water daily now," says Nduka. He installed 12 solar panels and four hybrid inverters, costing him about ₦5 million (£11,334). Okagbue did the same on his farm. "It is cost-effective. The durability is guaranteed and we have a year-round water supply. It will reduce fish casualties drastically."
The two farms expect to run their businesses for 20 years on solar energy. With its new solar-panel installation, Pivot Farms is ready to kick off production again in September. "We are looking at stocking… 40,000 [fish] every month so that we can be churning out fish in the market."