The project's first phase will see 100 reservoirs, covering a water surface area of 2,860 hectares, being restocked with 100 million fingerlings of various species, including tilapia, catfish and African bonytongue (Heterotis niloticus). As well as local fishermen, the scheme is projected to benefit 27,000 local fish smokers, most of whom are women. The International Development Association is contributing $50.3 million towards the project, while the Global Environment Facility is providing $3.5 million.
According to the FAO, there are some 300 reservoirs (aka dams and dugouts) which were previously stocked with fish and served as protein sources for the local communities. The Minister of Agriculture, who estimates their number at 400, said that all stakeholder groups will be involved in the development of the project, while the 35-member Libga Fishermen Association, whose 17 hectare Ligba dam is serving as the flagship project, would be assisted to ensure sustainable practices.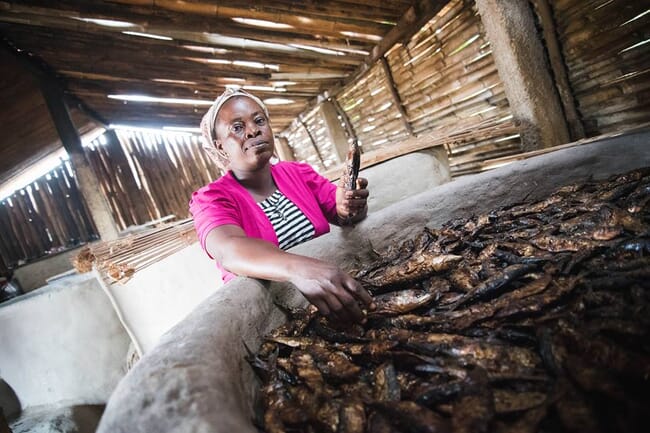 Restocking reservoirs is one of the aquaculture interventions being deployed in an effort to reverse the decline in coastal fish production, which has dropped by a total of 17% between 2000 and 2013, according to research led by Dr Seth Agyakwah of the CSIR-Water Research Institute. Ghana currently produces 400,000 tonnes and imports 600,000 of seafood annually.
Under the National Aquaculture Development Plan, Ghana's fish farming output was expected to hit 100,000 tonnes by the end of 2016, but only half that figure was managed. Although there are only a handful of cage farmers, they contribute over 70% of output. The large number of pond farmers contribute 20%, but have the potential to raise production significantly. Low quality feed is a major problem, as most use self-compounded feed instead of extruded commercial products. In an effort to deal with this problem, the Aquaculture Research and Development Center (ARDEC), a unit of the CSIR-Water Research Institute, is gearing up to start producing commercial fish feed based on locally available raw materials.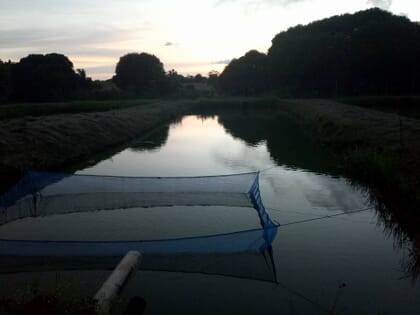 Dams and dugouts have not received much attention until recently. There are some 400 small water bodies in the northern sector which were constructed as part of government policy to provide sources of reliable water, in an area which often experiences long dry seasons and unreliable rainy seasons. Quite a number of fish farms were constructed and managed by the Fisheries Department as part of this programme, but they were not supported to maximize production. The restocking programme and the subsequent increase of fish farming activities is expected to improve employment and income levels in the northern sector, particularly among women. Smoking is the predominant fish processing method in Ghana, and most of the smoking and the marketing is done by women. Some 27,000 women fish processors are expected to benefit from the dam restocking project.
Tilapia are particularly expected to help maximize production under this project, as they've been shown to tolerate the harsh temperature and weather conditions of the northern sector.