Gael Force puts a marker in the ground with launch of new products at Aqua Nor
​For Gael Force, attendance at Aqua Nor 2017 will signify another milestone for a company which has advanced significantly from its early beginnings as a one-man operation on the Hebrides, evolving into a company investing in innovative fish farming product development which places them as a serious and credible alternative to the well-known big names of the finfish aquaculture supply chain sector.
The Highland-based company is now eyeing Aquaculture's most prestigious exhibition as its golden opportunity to take their home-grown expertise and expanding range of innovative end to end technology, equipment and services to the International market.
SeaFeed system to launch at Aqua Nor
At time of going to press, Gael Force exclusively revealed that they had just been selected as one of the main exhibitors on the Scottish Pavilion where they will officially launch their new offshore feed system, SeaFeed. Designed and manufactured in Scotland, they proudly say that the new system is "a result of listening closely to the needs of the aquaculture market and experience of over 30 years working in the industry".
Describing the thought-process behind the new system, Director Jamie Young said, "The overwhelming message we have been hearing is that fish farmers need an offshore feed system which is completely reliable – and we feel we have matched this expectation with SeaFeed. It puts control into the hands of the farm manager, with bespoke software allowing each farm to manage the way they feed and in a way that suits them, their fish and the environment they grow their fish in." He went on to say, "Each element of the system has been carefully selected to reduce feed waste, save energy, minimise maintenance and ensure that it has operator and barge safety at its heart. The new tried and tested blower is innovative, very compact, and has a low noise output."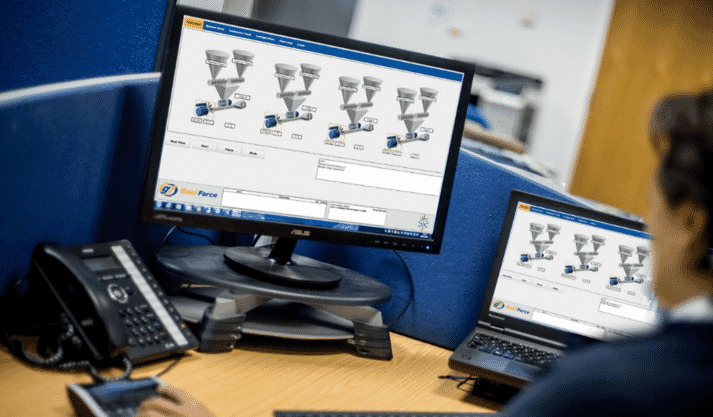 Preparations are underway to physically showcase the SeaFeed selector and software at the exhibition. Visitors will be able to see for themselves what is described as "a stylish new concept". Farm operator safety and prevention of water ingress are an integral part of the selector design and there is an emphasis on ensuring the integrity of the barge, with a watertight "homing" position which the swan neck delivery pipe defaults to when not feeding, or when a pipe becomes detached.

With two orders already confirmed for the system in Scotland, and an active search for installation partners in all markets, it is fair to say there is a great tide of excitement building up to the official launch.
Other products to touch and feel
As well as their presence on the Pavilion, Gael Force has committed to exhibiting on an additional stand in Hall A2. The extra stand space is further proof of the company's eagerness and enthusiasm for promoting their products and services on the International stage. 'Stand 2' will provide a platform for a complete overview of their end to end equipment and services, including their renowned SeaQureMoormooring system, and the range of SeaMate feed barges of which the company is now building their 80th. Their crew of experts will also be on hand to demonstrate the robust underwater technology range consisting of a cameras, lights and sensors.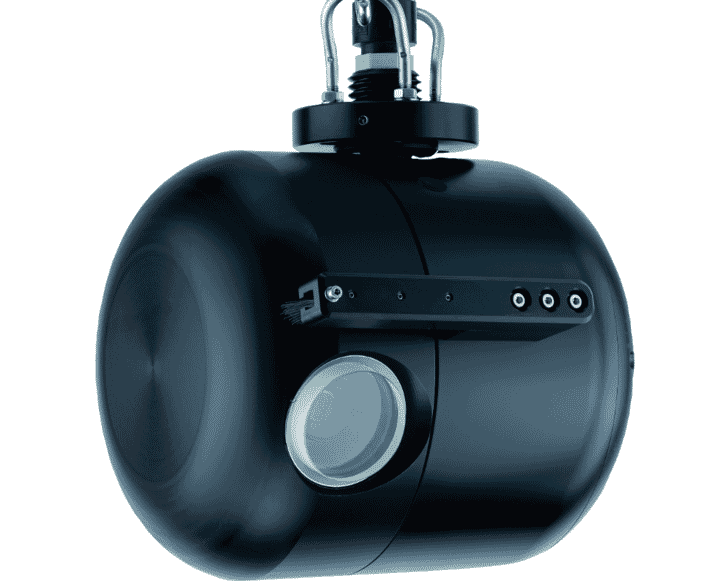 At the heart of Gael Force's camera system is the flagship SeaSight 410Series underwater camera. An extremely tough unit designed for long-term deployment on exposed sites, it has full 360° pan and tilt and a unique lens brush cleaner. It also features an on-board depth sensor as well as an optional field removable optical dissolved oxygen/temp sensor with data overlay. SeaLight underwater lights combines superb design with compactness and corrosion resistance, providing vast amounts of light with a tremendous output of 28,800 lumens, high life expectancy and reduction in power consumption by 72%. Completing the technology range is the SeaGuard Seal Deterrent; a highly effective system which operates by firing multiple and random patterns using a control box with projector.
Onwards and Upwards
Aside from the planning for Aqua Nor, demand for Gael Force's growing array of aquaculture products and services, backed by a thriving order book, has already seen the company grow its employee base by 23 personnel this year and they are actively seeking to potentially recruit a further 24 to bolster their workforce. And the recent launch of their aquaculture specific website promoting their range of capabilities is a further testament to the company's commitment to invest in the industry.
When one considers the total confidence Gael Force has in its own range, coupled up with an established footing in the industry domestically, it is perhaps little surprise that they feel well equipped to go global.
Find out more today at www.gaelforceaquaculture.com