SeaRAS has been recognised for its Aquasense platform, which is a new method for measuring and monitoring water parameters, in particular hydrogen sulphide (H2S), in fish farms and wellboats. Values for H2S in water can be registered down to 0.05 micrograms/litre. Alarms can be set to go off when the level of H2S reaches the threshold levels set by the authorities.
The system has been installed in many RAS facilities. Measurements are done on new wellboats to control levels of H2S in tanks before live fish are pumped on board and during transport or treatment, to ensure the safe transfer of the fish.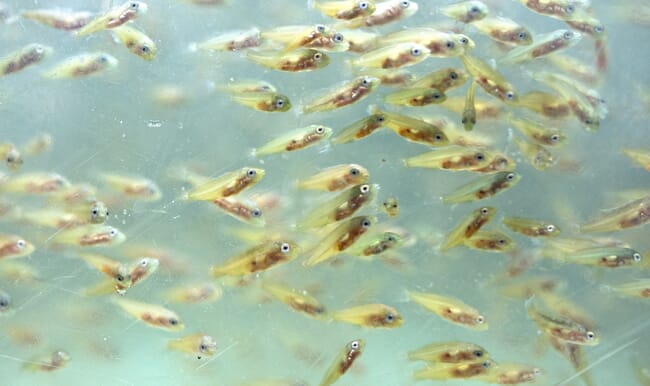 Norwegian firm Noras Global has made the shortlist, for the unique lifebuoy, called U-Safe, which can be remotely operated using a joystick, to quickly reach a person who has fallen in the water. The buoy, which needs to be thrown into the sea to operate, has two effective turbine motors and is symmetrical, to ensure it works efficiently regardless of how it lands, and is able to tow casualties to safety.

The third contender is Vaki, for the density control element of its SmartFlow system. This monitors, controls, and automates fish density to maximise fish welfare, and to enhance grading, vaccination and counting. The solution maintains a consistent and pre-set ratio of live fish and water during the fish handling process and the regulator thins out the flow if the volume of fish in the hose surpasses a certain density.
The shortlist was chosen by Kjell Maroni, R&D director aquaculture at FHF; Jan Henrik Sandberg, senior advisor at The Fishermens Association; and Oddvar Staulen, a financial advisor at Innovation Norway.
The winner will receive a prize of 100,000 NOK, and will be announced during the opening of Aqua Nor 2021, on 24 August. The award ceremony will also be broadcast on the digital trade fair platform.