The guide was created in collaboration with RAS specialists at the Alltech Coppens Aqua Centre, and gives clear, detailed, farmer-friendly information on farm design, filters and how to operate them; as well as challenges and the critical feeding strategy.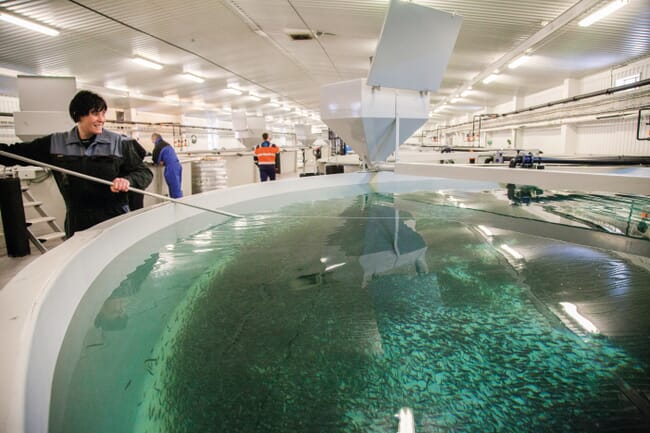 RAS feeds need to have a high digestibility to minimise faecal matter and allow for high protein retention to reduce ammonia excretions. As a result, filters can work more efficiently. A true RAS feed makes a big difference in water quality, ultimately maximising the output of the RAS farm.

"To develop a high-performing RAS feed, it is crucial to fully understand every aspect of RAS farming," said Gijs Rutjes, technical sales support manager at Alltech Coppens. "Working with customers, we discovered that it is possible to use more Alltech Coppens feeds, as the specific composition of the feeds results in even better performance and the filters will still cope."
Alltech Coppens claims to be able to identify barriers to achieve optimal performance and is able to formulate with the best nutrients available, helping to reduce feed wastage.
"Being able to increase the daily feed rate is what every fish farmer wants, as more feed intake equals better growth," added Rutjes. "In this guide, we share the knowledge and experience we have acquired through our more than 25 years dedicated to R&D."