Cooke increases organic salmon output
Cooke Aquaculture Scotland has confirmed that its newest seawater site – Bay of Holland in Orkney – has become its tenth to achieve Soil Association organic certification.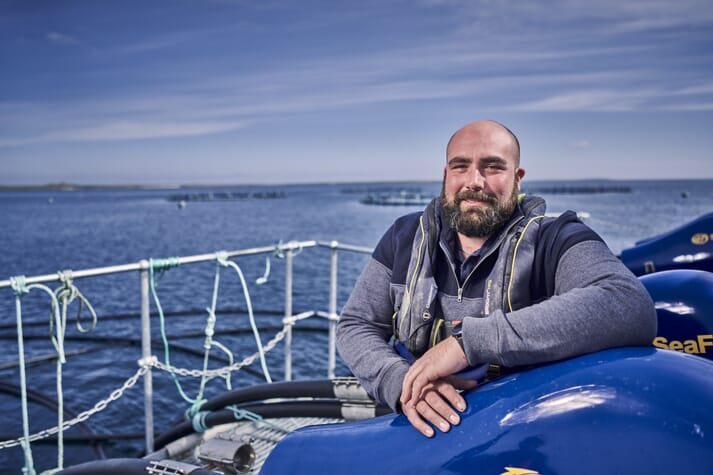 The 12-pen site was constructed early this year and stocked with Soil Association organic-certified smolts that currently average 550 g. A new, purpose-built 200-tonne feed barge was commissioned from Gaelforce to support the site.
Cooke Aquaculture Scotland is the largest producer of organic Scottish salmon, with 10 certified organic sites in Orkney.
The certification coincides with Organic September – an initiative by the Soil Association to promote organic food.
"It is fitting to mark the start of Organic September by confirming our newest seawater site has achieved Soil Association certification," said Norman Peace, Bay of Holland site manager, in a press release.
"We've been raising organic Scottish salmon consistently for more than a decade and this latest certification for Bay of Holland demonstrates our commitment to meeting the Soil Association's highest standards and producing a premium product that is enjoyed throughout the world."