The funding, from the Kenyan government and development partners, aims to accelerate production in the aquaculture sector for the domestic market, according to a report by the Kenya News Agency.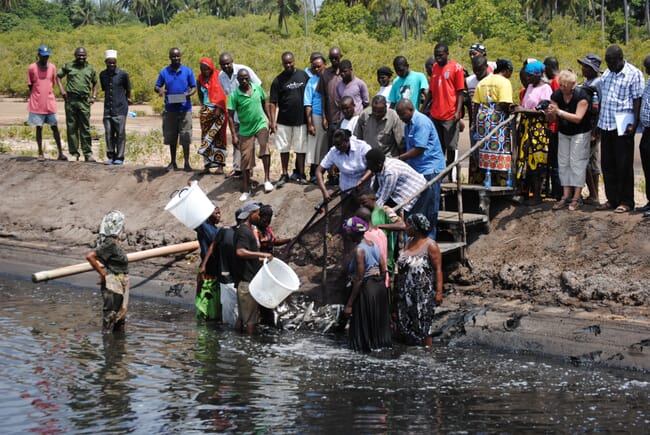 Through the initiative the government intends to double the current per capita fish consumption in the country from 4.5 kg per annum to over 10 kg per annum by 2030.
Speaking during the commissioning and handing over of vehicles for the project dubbed Aquaculture Business Development Programme (ABDP), Agriculture Cabinet Secretary Peter Munya said: "Small-scale fish farmers will benefit from soft loans to be extended under this project that is funded by the Government and International Fund for Agricultural Development (IFAD)."
He claimed that the project will create opportunities for over 35,500 households across the value chain and help to make the country self-sufficient in food, as outlined by the Agriculture Sector Transformation and Growth Strategy (ASTGS). This is needed in a country that produces only 150,000 tonnes of the 600,000 tonnes of seafood it consumes.
The news has been welcomed by the country's fish farmers.
Kenyan RAS specialist, John Erick, told The Fish Site: "This is good news, especially if the implementation phase is done right. We've had a few such initiatives in the past, like the 2009's ESP programme, but the problem came in at the implementation stage. I am optimistic and I believe that if the past failures are used as lessons for this, then this will surely be a game-changer for aquaculture in Kenya."

Munya also said that the initiative will help women and youths, via the formation of local aquaculture organisation that "will develop into aquaculture business hubs, support over 5,500 youths through aquaculture support enterprises (ASEs) through MSMEs related interventions and support over 63,900 women to form viable aquaculture related enterprises."