The ban, which applies to both live and dead fish, as well as eggs and milt follows reports of cases of tilapia lake virus in various parts of Africa, Asia and South America. It will be effective from 1 July to 31 December and the ministry hopes it will help prevent and control the virus, for which there is currently no treatment. The Ministry will follow up the ban with capacity building programmes for farmers and hatchery operators.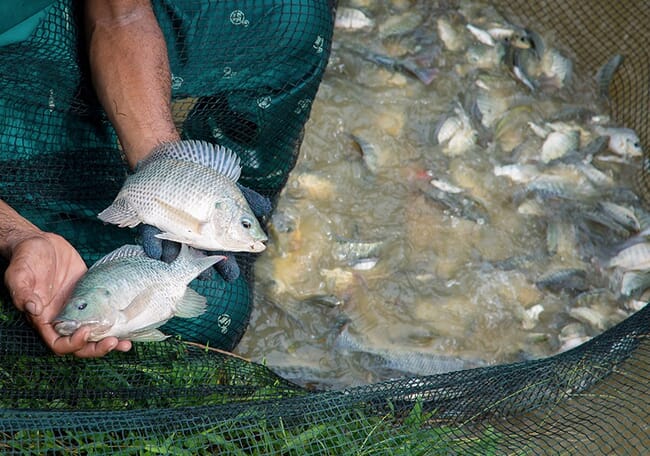 Reacting to the ministry's statement, industry operators say that, apart from the addition of ornamental fish, this as a virtual re-statement of government's existing policy, as the government placed a ban on the import of all forms of tilapia in 2014, in order to protect the fledgling local industry.
Even before this announcement farmers have been only allowed to cultivate the Akosombo strain of tilapia, developed by the Aquaculture Research and Development Centre, in order to avoid exotic diseases. Indeed, the government has been resisting demands by fish farmers to allow the importation of the Genetically Improved Farmed Tilapia (GIFT) species which, some argue, yields bigger and better quality products.
In March, the government announced the establishment of an Aquaculture Review Committee to review the current aquaculture strategy and to settle the debate on whether or not GIFT should be allowed in Ghana. Scientific and research workers believe that Ghana does not have an effective regime for dealing with fish diseases and cannot therefore afford to liberalize the aquaculture industry.
Some of Ghana's neighbours have already placed temporary bans on tilapia imports in the face of the threat of TLV. Burkina Faso, the Ivory Coast and Benin imposed the bans last year, whilst Togo announced the ban in April.